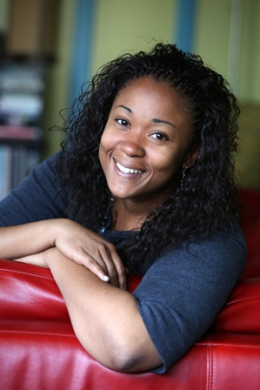 Heidi R. Lewis, Assistant Professor and Director of Feminist & Gender Studies and Associate Editor for The Feminist Wire, recently published "Let Me Just Taste You: Lil Wayne and Rap's Politics of Cunnilingus" in The Journal of Popular Culture, which works to eradicate "the barriers between so-called 'low' and 'high' culture" by focusing on "filling in the gaps that a neglect of popular culture has left in our understanding of the workings of society."
In "Let Me Just Taste You," Lewis argues that Lil Wayne's recent commitment to occupying a pro-cunnilingus stance in his raps works to redefine hip hop's sexual politics in ways that resist the silencing of Black women's sexual desire and pleasure.
Since this article further develops arguments Lewis made in a blog article published on Dr. Mark Anthony Neal's NewBlackMan in August 2012, she was recently cited as an example of the success of "crossover scholarship" by Dr. Karlyn Crowley in "Our Thinking About Crossover Scholarship Is Wrong," published on Inside Higher Ed this month. More specifically, Crowley writes, "The moment that academics stop imagining crossover scholarship as a one-way street to pabulum and start seeing it as ecology that inspires voice, generates impact, propels agency and infuses quality, a much-needed paradigm shift in public scholarship will occur."