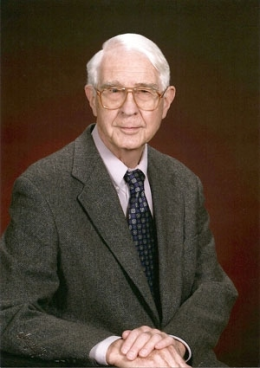 Colorado College Professor Emeritus of the Anthropology Department Paul "Buzz" Kutsche, passed away May 18th, 2017. He founded the College's Department of Anthropology where he taught from 1959 to 1993. His research interests included cultural anthropology, the Cherokee peoples, the southwestern Hispanic population, and Costa Rica. Kutsche completed fieldwork in Cherokee, North Carolina, Northern New Mexico, and Costa Rica, leading to the publication of numerous articles and four books: Cañones, A guide to Cherokee Documents in the Northeastern U.S., Voices of Migrants, and Field Ethnography.
Kutsche was native to Grand Rapids, MI, and returned there after his retirement from Colorado College. Prior to his time at CC, Kutsche received a B.A. from Harvard University in 1949, after a two-year period of service in the U.S. Army. He then earned two graduate degrees in Anthropology from the University of Michigan (M.A. 1955) and the University of Pennsylvania (Ph.D. 1961). Kutsche additionally studied at Black Mountain College (North Carolina) and the University of Oslo, and spent time as a United Press reporter in London.
Activism was a central component of Kutsche's life and he dedicated time in the 90s to a letter-writing campaign that fought for the protection of the LGBTQ+ community. This campaign led to a significant increase in the number of colleges and universities with LGBTQ+ antidiscrimination policies.
Additionally, Kutsche led the American Anthropological Association in creating a nondiscrimination pledge and chaired the AAA's Gay and Lesbian Caucus. Kutsche also volunteered with the Westminster Presbyterian Church Food Pantry for over 20 years.
One of Kutsche's most impressive professional legacies is the Kutsche Office of Local History at Grand Valley State University. This organization facilitates the collection and preservation of underrepresented groups in Western Michigan and provides a voice to diverse communities throughout history. Kutsche's personal connection to Grand Rapids drove the founding of this project, as he worked to document and publish of the histories of marginalized peoples whose histories had previously been undocumented.
Buzz was well known for his sense of humor and exuberant personality among his friends, students, and family. He took a personal interest in everyone he met and dedicated his life to extending love and support to those who needed it most. Buzz will be greatly missed and his work remains a fundamental cornerstone of the Department of Anthropology.