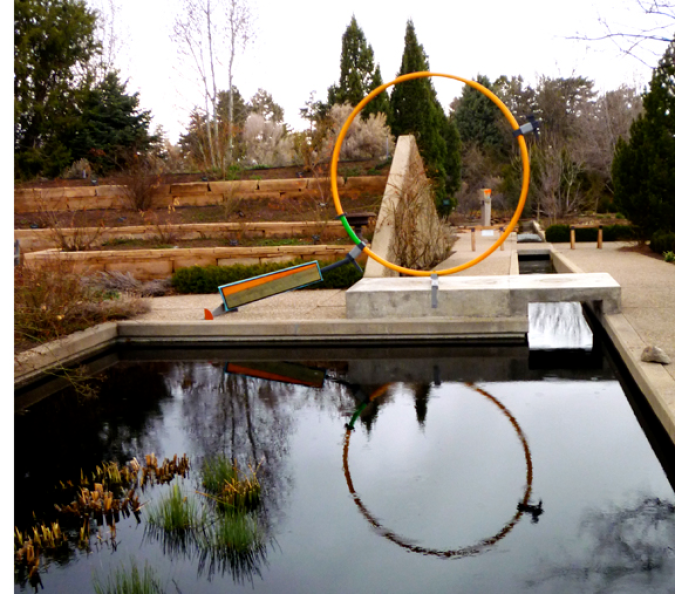 The Denver Botanic Gardens will be highlighting the artistic work of twelve Colorado sculptors in an outdoor exhibit entitled Catalyst: Colorado Sculpture. Carl Reed's work showcased.

Opening May 4 at 9 am and running through January 12, 2014, the exhibition showcases the work of artists Emmett Culligan, Kim Dickey, Linda Fleming, Nancy Lovendahl, Terry Maker, Robert Mangold, Patrick Marold, Andy Miller, Pard Morrison, Carl Reed, Yoshitomo Saito, and James Surls, in cooperation with Goodwin Fine Art, Robischon Gallery, and the William Havu Gallery. Supporting the exhibition are UMB Bank, Colorado Creative Industries, and the Scientific & Cultural Facilities District (SCFD).
Today we regard the work of participating sculptor Carl Reed, Professor of Art, Emeritus at the Colorado College, who has just completed a sculpture titled Water Ring with Outliers, consisting of three separate elements created and placed specifically for a site in the gardens.
Check out the full article with pictures here