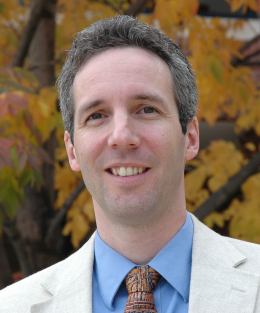 Dan Johnson, associate professor of economics, has been accepted onto the Fulbright Specialist Roster, part of the Fulbright Specialist Program. The program supports placement in host academic institutions outside of the United States looking for expertise in a particular field.
The program awards grants to qualified U.S. faculty and professionals, in select disciplines, to engage in short-term, collaborative two- to six-week projects at eligible institutions in more than 140 countries. The shorter grant lengths give specialists greater flexibility to pursue projects that work best with their current academic or professional commitments. It is, in a sense, a Fulbright Block Plan.

Project requests are submitted by non-U.S. institutions and focus on strengthening and supporting institutions' development needs. Eligible activities include short-term lecturing, conducting seminars, teacher training, assessments and evaluations, special conferences or workshops, as well as collaborating on faculty development and curriculum or institutional planning. The position lasts five years.