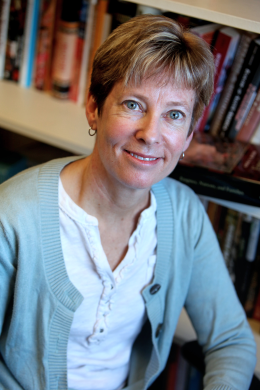 The Pulitzer Prize committee announced on April 16 that Colorado College History Professor Anne F. Hyde was a finalist for the Pulitzer Prize in history. The committee described her book, "Empires, Nations & Families: A History of the North American West, 1800-1860," as "a fresh work tracing how people created families and conducted business in a vast, fur-trading region newly part of an expanding United States." Hyde's book, which also won the prestigious Bancroft Prize last month, was the only 2012 Bancroft Prize winner to become a Pulitzer Prize finalist.
The period covered in Hyde's book, 1800-1860, spans the fur trade, Mexican War, gold rushes and the Overland Trail, usually very male-dominated fields of study. Hyde took a different approach, and, using letters and business records, documented the broad family associations that crossed national and ethnic boundaries.
The Pulitzer Prize-winning history book is "Malcolm X: A Life of Reinvention," by Manning Marable. The book originally was in the biography category, and was later moved to the history category.