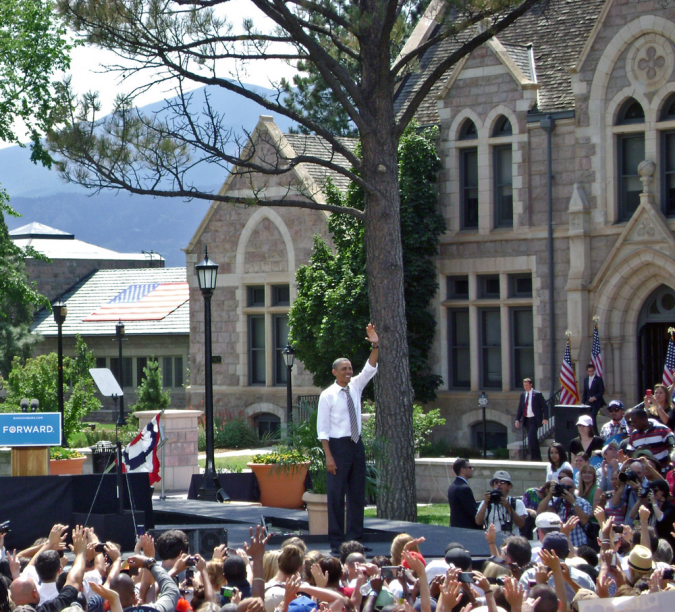 President Barack Obama visited Colorado College on Thursday, drawing a crowd of more than 4,100 people to Cutler Quad. Helping to introduce the president was former Colorado senator and current Secretary of the Interior Ken Salazar '77, whom Obama called "an outstanding alumni, outstanding senator, and unbelievable Secretary of the Interior."

Five major networks and four satellite trucks, as well as nearly 100 members of the press, including the White House press corps, covered Obama's speech, which he delivered in front of Cutler Hall with Pikes Peak in the distance. Obama spoke for more than 30 minutes, then mingled with the crowd. Videotaping the event for the college were Meredith Mantik '11 and Arielle Gross '12, both English majors on the film track, and volunteering as a communications intern was Kelly Varian '13.

The campus was transformed for the event, with Benji's converted to a press filing center and Perkins Lounge to a transmission center. The admission office, which still led campus tours and information sessions, operated out of Tutt Library.

The event was organized by Obama for America, which held an event earlier in the day in Pueblo.

More photos are available in this Google+ album.