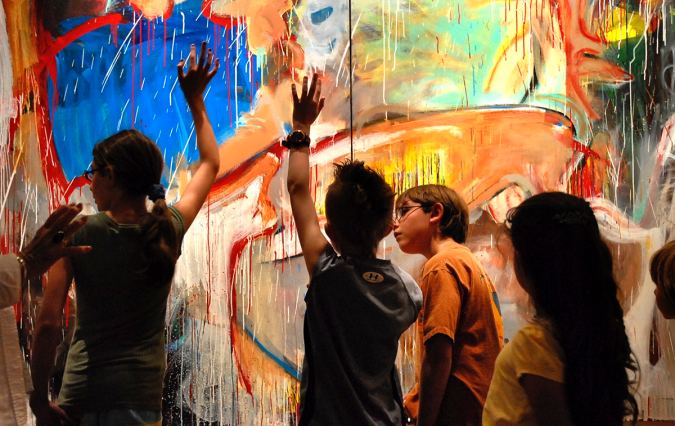 The Colorado Springs Fine Arts Center at Colorado College has launched a "Passport to the Arts" program for fourth-grade students and their families in an effort to increase access to the arts. The program is one of many new offerings to come out of the implementation of the CC-FAC strategic plan, "Excellence, Access, and Collaboration."
As of Oct. 1, parents can register their fourth-grade student to receive:
A free one-year family membership to the Fine Arts Center (for the fourth-grader, two adults, and all other children under 18 in the household)
A free children's ticket to the FAC's fall and spring family theatre productions
50 percent off select Bemis School of Art classes for the student
Activities in the museum specially for fourth-graders and their families
With many underfunded school districts scaling back and national cultural programs such as the National Endowment for the Arts (NEA) and National Endowment for the Humanities (NEH) being threatened with elimination, the FAC is dedicated to fostering experimentation, growth, and a sense of shared community by ensuring that the arts are a part of the life experience of children in the community.

"We are excited to offer this educational program that builds upon what fourth-graders are learning about Colorado and the Southwest and connects it to the Fine Arts Center's impressive permanent collection of Native American and Hispanic art and artifacts," says FAC Director of Museum Education Kris Stanec. "Taking the experience from the classroom into the galleries will deepen their understanding and appreciation of our unique place. This program will allow students to connect with the history of Colorado in a new and exciting way."