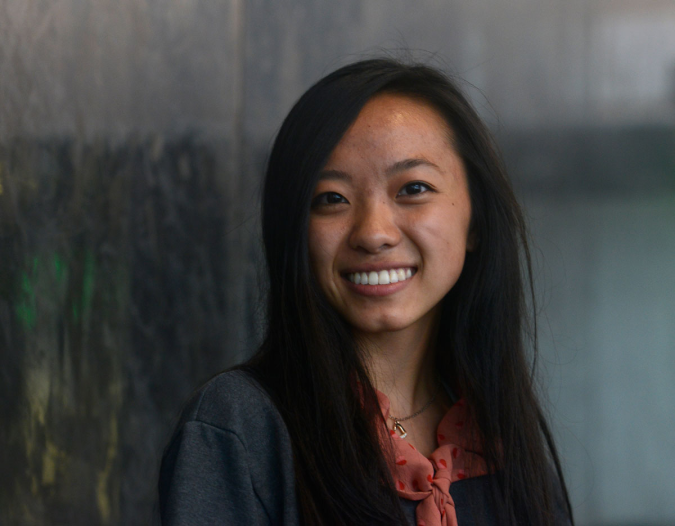 Colorado College student Padah Vang '19, of St. Paul, Minnesota, is one of only nine winners of the 2015 I'm First Scholarship. More than 1,000 first-generation students applied for prestigious I'm First Scholarship, awarded by the nonprofit Center for Student Opportunity.

Vang's family members are Hmong from Laos, and she said the college process was difficult for her family to understand. In her winning essay, she writes, "As a first-generation student, and the oldest, out of state college is something that my family tells me to stay away from because college itself is already a scary concept. College does not only put me in a vulnerable place, but my whole family. My family fears the lack of communication, emergency situations, transportation, and having someone to take care of me. These fears are reasonable, yet, their words only make me more curious. So, I am going to enter territory unknown. I am the one who will make the unknown known so that the fear of higher education turns around to the better."

Vang already is "making the unknown known" and adapting to CC. She's contemplating an Independently Designed Major that combines social justice, photography, film, and media, because "storytelling is so powerful and healing." She hopes to create a student group for first-generation and low-income students to mentor prospective students. She's one of the first-year students behind the "Humans of CC" Facebook page, whose aim is "tell stories that others don't know about," letting students know it's OK to be vulnerable and helping to promote empathy. And she's looking forward to showing her sister, a senior in high school, all that CC has to offer when she visits the first weekend in October.

One of the reasons Vang selected CC was the approachability of the students. "When I visited I noticed how CC students interacted with each other; how they treated each other. I feel very lucky to be here," she said. "I'm privileged by this opportunity and this is the right place for me."

Vang said the biggest challenge she faces as a first-year, first-generation student is "the pressure I feel to be here, and the pressure I feel to be at home. I try and call home every other day to reassure my father. But I also want to be present at college; to not miss out on opportunities here," she said.

Having her father visit campus earlier this year helped him with the transition. "When my Dad and I visited Colorado College, the mountains nearby the school reminded him of Laos, his home. From this experience, he understood that I was doing something with my education and got a feel of where I would go.

"College means a lot to my family and comes with the expectation to do well so that my younger siblings and cousins will learn how to do well," Vang wrote in her essay. "College is the ticket out of poverty and ticket into a society where financial stability is dominated by the degree you earn. My college experience is success to my family, and a projection of greater success in the long run. A college education is closing the inequality gap for my family and adds a value of prestige."