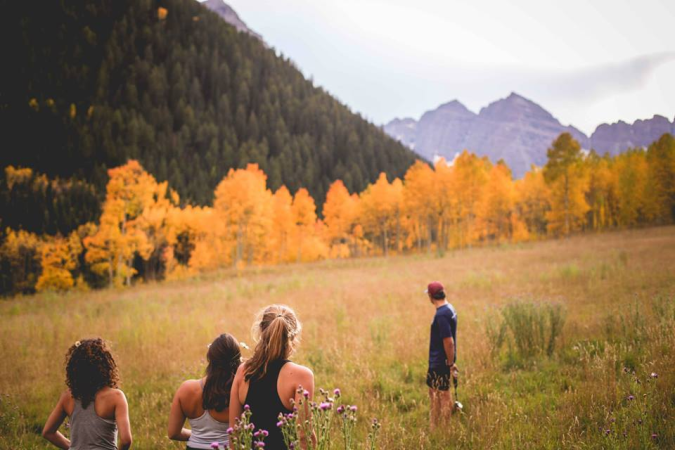 More than 300 entries were submitted in the recent photo contest sponsored by Colorado College's Outdoor Education program. The contest was open for two weeks in April, which gave students the chance to take photos on campus as well as during the Block 7 break. Contest categories included Landscape/Artsy, Outdoor Lifestyle, Action Shots, and Education in Action.
The winning photographs, as well as many others, will be displayed in the Outdoor Education Center, which has relocated to the former Children's Center at 931 N. Nevada Ave.
"When it came to judging the photos, we gave preference to photos of Colorado and the Southwest or CC-related experiences, such as Ritt Kellogg expeditions or Venture Grants," said Bennett Silverman, an Outdoor Education intern who organized the photo contest. The photos were judged by Outdoor Education staff, interns, and the current co-chairs of the Outdoor Recreational Club, Silverman said.
The first-place winners were Veronica Spann '15 in the Landscape/Artsy category; Madelene Travis '17 in Outdoor Lifestyle; John Nestler '15 in Action Shots; and Adam Young '16 in Education in Action.
See the winning photos here and all submitted photos here.