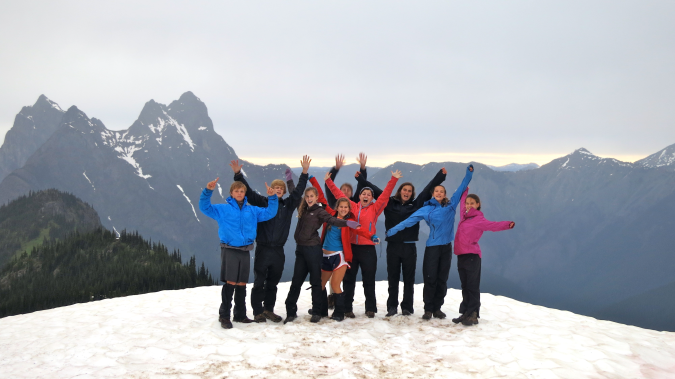 Olivia Coble ('14) spent her summer working for Moondance Adventures, an outdoor adventure company that leads two-to-three week trips for teens. Most trips are geared towards high school-aged kids, but the company also offers trips for middle school students.
Olivia led two three-week trips in the Pacific Northwest. She and the students spent three days sea kayaking in the San Juan Islands, six days backpacking in North Cascades National Park along the east bank of Ross Lake, one day wind surfing in Hood River along the Columbia River Gorge, two days rafting on the Deschutes River, and three days climbing at Smith Rock State Park!
Olivia wroked primarily with students entering their freshmen year of high school, which she loved: "doing things outside with kids/teens is definitely a passion of mine, and hopefully something that I can continue to do after graduation!"