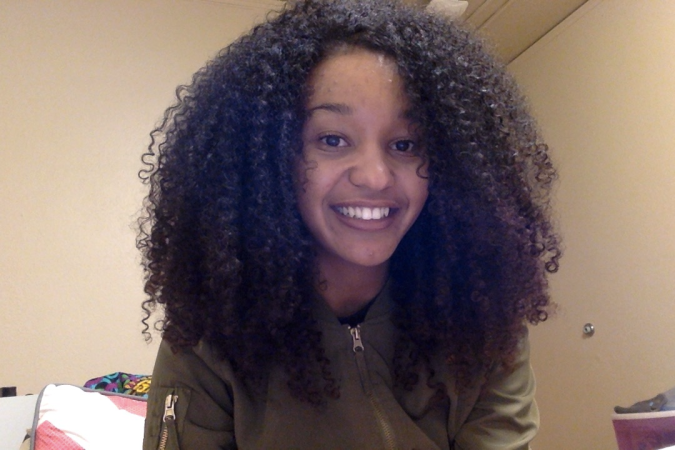 Feminist & Gender Studies is proud to announce that Niyat Ogbazghi (Feminist & Gender Studies '19) earned a Graduate School Exploration Fellowship (GSEF) that will begin at Michigan State University this summer!
According to the Associated Colleges of the Midwest, its GSEF program "funds fellowships that will provide undergraduates at ACM colleges with a robust set of mentoring, career development, and experiential research opportunities beginning in the summer between their sophomore and junior year." Further, the program includes "on-campus structured mentoring opportunities with faculty and staff at the students' home institutions during their junior and senior years, and following the junior year, a paid summer research internship on the campus of a Big Ten Academic Alliance institution or the University of Chicago, in which GSEF fellows work directly with graduate professors and/or graduate students in their field to give them firsthand experience with the benefits of graduate training."
At Michigan State, Niyat hopes to work with Dr. Jakana Thomas, Associate Professor of Political Science, whose "research focuses on conflict resolution in civil war and the characteristics of violent non-state groups."