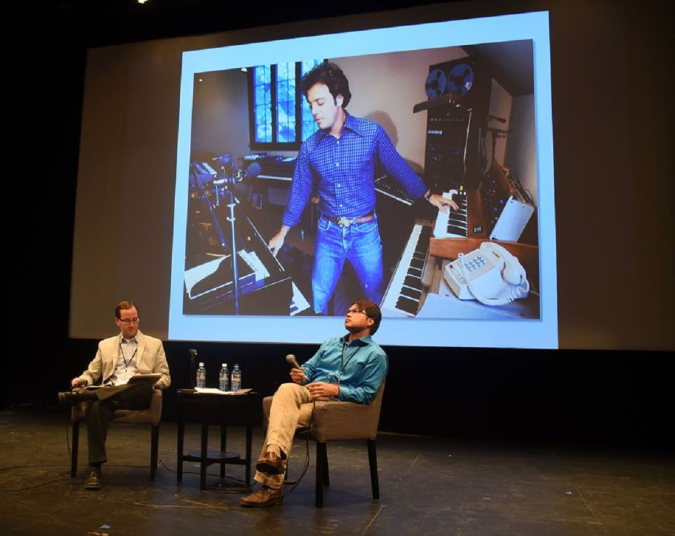 Colorado College's musicology conference, "It's Still Rock and Roll to Me: The Music and Lyrics of Billy Joel," was covered extensively in The New York Times, both online and in print (print version, Oct. 11, page C3).
The conference, co-chaired by CC Assistant Professor of Music Ryan Bañagale, was the first-ever scholarly symposium devoted to the music of "America's Piano Man." Nearly 400 attendees, many of them traveling nationally and internationally, attended the two-day event, held on campus Oct. 7-8.
The symposium featured more than 30 presentations and culminated in a live question and answer phone interview with Billy Joel. Among those presenting, in addition to Bañagale, were Jim Bosse, a member of Joel's high-school rock band; conference co-chair Joshua Duchan, a Billy Joel scholar at Wayne State University and author of a forthcoming book on Joel; and Heather Laurel, of the Rock and Roll Forever Foundation, with a session titled "Your Special Island: Locality, Nostalgia, and the Suburban Blues in Billy Joel's New York Songs."
"Billy Joel's career has spanned more than five decades, yet by comparison to other American musicians such as Bruce Springsteen, virtually no scholarly attention has been given to Joel's music," Banagale said.