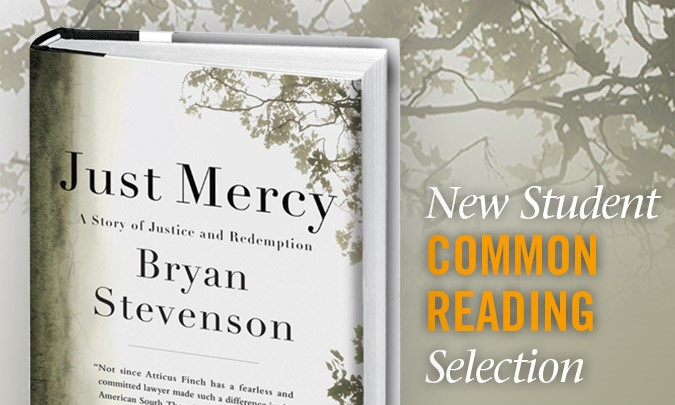 Members of Colorado College's incoming Class of 2019 and new transfer students are reading "Just Mercy" by Bryan Stevenson as their common reading selection. Subtitled "A Story of Justice and Redemption," Stevenson's powerful memoir often is compared to "To Kill a Mockingbird."
Stevenson, executive director of the Equal Justice Initiative and a law professor at New York University's law school, will present this year's New Student Orientation capstone address, titled "American Injustice: Mercy, Humanity, and Making a Difference." Students will then break for small group discussions of the book.
"Stevenson opens our eyes to the inequities in America's criminal justice practices that have been produced by systemic racial bias," said Associate Dean of the College Re Evitt. "He asks us to look without turning away, to comprehend the historical grounds of these inequities, to work to become individuals who acknowledge and challenge injustice."
"This common reading underscores our common fate in America," Evitt emphasized, quoting from Stevenson's book: "that 'we are all implicated when we allow other people to be mistreated . . . [that] an absence of compassion can corrupt the decency of a community, a state, a nation . . . [that] fear and anger can make us vindictive and abusive, unjust and unfair, until we all suffer from the absence of mercy and we condemn ourselves as much as we victimize others.' "
Common reading programs are now so widespread that they have become the traditional start to the academic year in colleges and universities across America, Evitt said. "At Colorado College our common reading provides a shared intellectual experience that introduces first-year and transfer students to lively critical conversations about ideas that matter. It creates a common ground where students can explore together who they are when they arrive as well as who they want to become during their years at Colorado College and beyond," she said. "Stevenson reminds us that compassion and mercy are the most direct paths to creating a just society where we share our common ground."