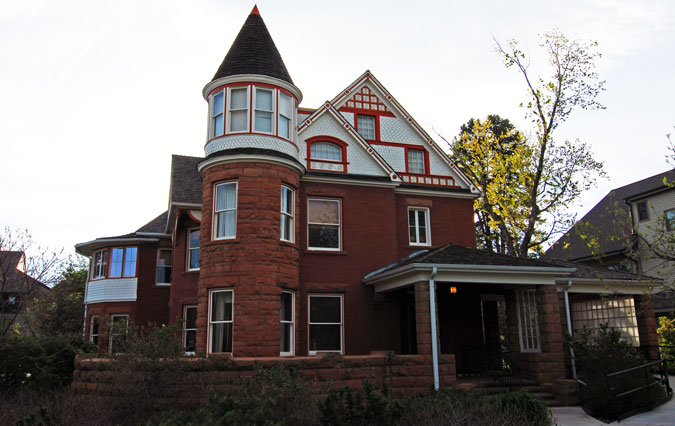 Morreale House, 1130 N. Cascade Ave., has served as a home for various families, a rental property, and currently, as the office for CC's summer programs. As of Dec. 3, it's officially a significant historic place. The National Register of Historic Places now includes the building formally known as the Lindley-Johnson-Vanderhoof House, named for its previous owners.

Pueblo contractor William E.G. Fraser designed and built the Queen Anne-style home for George E. Lindley and his wife, Nellie; it was completed in 1892. Its most famous resident over the years was Earl "Dutch" Clark, a standout on CC's football, basketball, baseball, and track teams. Clark became Colorado's first All-American football player in 1928.

The house joins 14 other CC properties on the state and national registers. To learn more about other historic CC structures, go to www2.coloradocollege.edu/welcome/walkingtour/thebuildingof.php.

The National Register of Historic Places is the official federal list of districts, sites, buildings, structures, and objects significant in American history, architecture, archaeology, engineering, and culture. For more on the program, go to historycolorado.org or www.cr.nps.gov/nr.