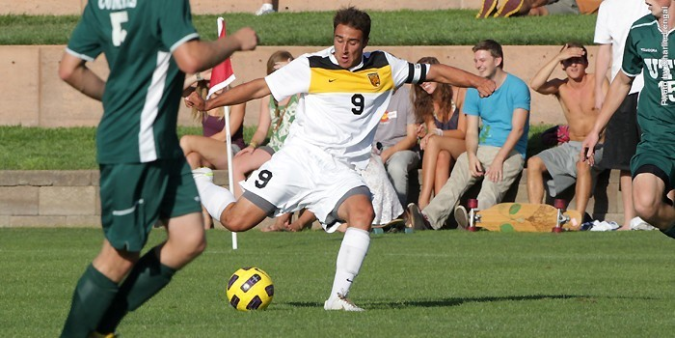 Daniel Wright struck for a pair of goals and Forrest Marowitz registered 11 saves, including one on a penalty kick, to lead Colorado College to a 3-1 victory over regional host Babson College in the opening round of the NCAA Division III Men's Soccer Championship on Saturday.
The Tigers, who improved to 14-4-3 overall for the season, will meet the University of Scranton, a 6-0 winner over Elms College on Saturday, in second-round action Sunday in Babson Park, Mass., outside of Boston.
Meanwhile, the CC women saw their season come to an end with a 3-1 loss to the University of Denver in their Division I playoff match at DU Soccer Stadium's CIBER Field. The volleyball team also was eliminated by the University of Puget Sound, 3-1, in the opening round of their regional in Thousand Oaks, Calif., on Friday.