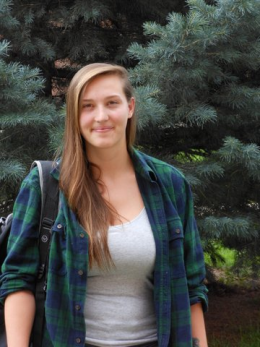 Maeve O'Connor-Bethune ('15) spent her summer interning in the Independent Living Office at the Residential Treatment Center of Leake and Watts, Inc. in Yonkers, NY.
The treatment facility provides a variety of resources to teens aged 12-21 in need of educational and therapeutic support. Many of the clients are survivors of physical and sexual abuse, and suffer from behavioral issues and learning disabilities.
Maeve designed and co-facilitated workshops about housing, healthy relationships, and educational and career planning. She described it as "a really rewarding experience," and somewhere that she could see herself working after graduating.