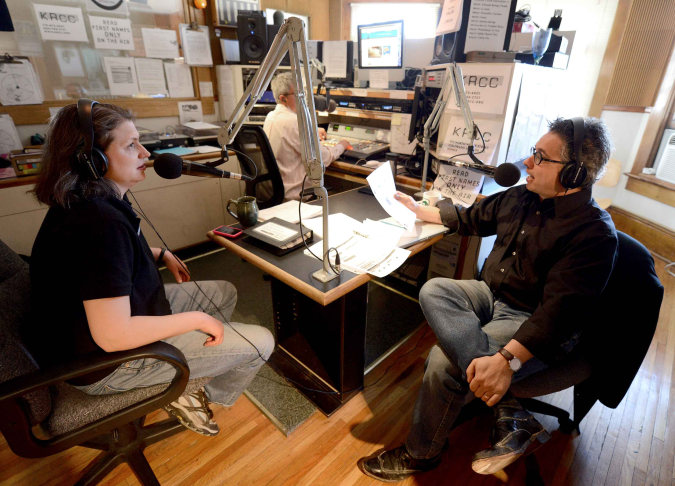 KRCC News Director Andrea Chalfin has been awarded a regional Edward R. Murrow Award for excellence in journalism for her coverage of the summer flooding in Manitou Springs.

The Radio Television Digital News Association (RTDNA) presented the award in the Breaking News category for a report that aired in August titled "A Weekend of Flooding and Community in Manitou Springs."

"It's definitely a surprise," Chalfin said. "It's bittersweet though, too, because it's a story about another disaster in our area."

Chalfin said the timing of the story was unique because KRCC, Colorado College's NPR-member station, doesn't air local news on the weekends, except in imminent public safety situations.

"The event happened on a Friday, and even though watches and warnings were ongoing throughout the weekend, I knew my produced story wouldn't air until Monday morning," Chalfin said. "So even though there was this devastating flood event, what unfolded was a community rallying together. The story simply couldn't have had one of those elements without the other."

The Edward R. Murrow Awards have recognized the best of local broadcast journalism for more than 40 years. Regional winners are automatically entered in the national competition. Colorado's region includes Arizona, Utah, New Mexico, and Wyoming.