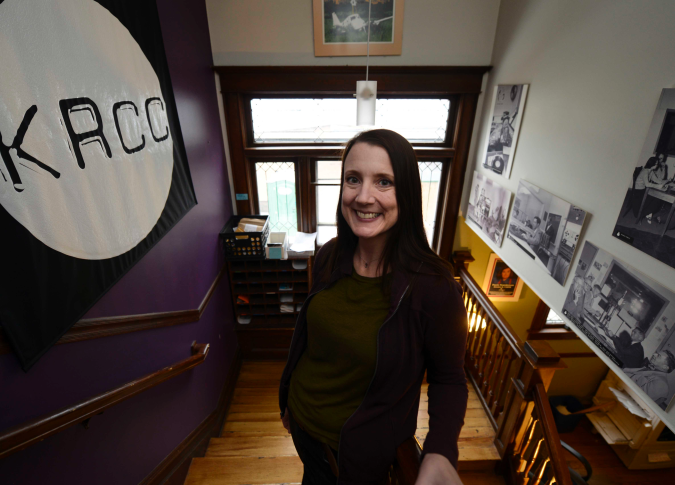 KRCC, Colorado College's NPR-member station, has hired Tammy Terwelp as the station's new general manager. Terwelp, most recently director of content and programming at 90.5 WESA, the NPR-member station in Pittsburgh, is scheduled to start Oct. 12.

Terwelp has more than 20 years of public media experience with systems and operations; a strong knowledge of FCC rules, structure, and significant issues of public broadcasting; strong collaboration and leadership skills; and is dedicated to the public broadcasting mission.

"I have an incredible relationship with NPR and value the importance of getting local content on their programs, partnering and testing new ideas with them. I believe in collaborating with local organizations to develop and share content and resources," she said.

KRCC airs several locally produced shows, including "Critical Karaoke," "The Big Something," and "Wish We Were Here."

Terwelp served as 90.5 WESA's first program director, a position she held for four years. In that position she directed content production and strategy, acquisitions, rights, contract negotiations, operating and scheduling for the station on its multiple platforms. Prior to her position at 90.5 WESA, she worked for more than seven years as traffic manager and later distribution and logistics director in programming at WBEZ in Chicago. Previous to that, she worked at public radio and TV stations in Chicago; Bethlehem, Pennsylvania; and Madison, Wisconsin.

"I am very excited to work with Tammy, who brings leadership; forward thinking about content and how we deliver it; background in securing major funding for programming; great experience with processes and systems; and an energy and enthusiasm that I'm sure will be contagious among our listeners, the community and donors," said Jane Turnis, Colorado College vice president for communications.

A graduate of the University of Wisconsin - Whitewater, Terwelp's interests include pioneer history, film noir, crafting, hiking, and exploring in the mountains.