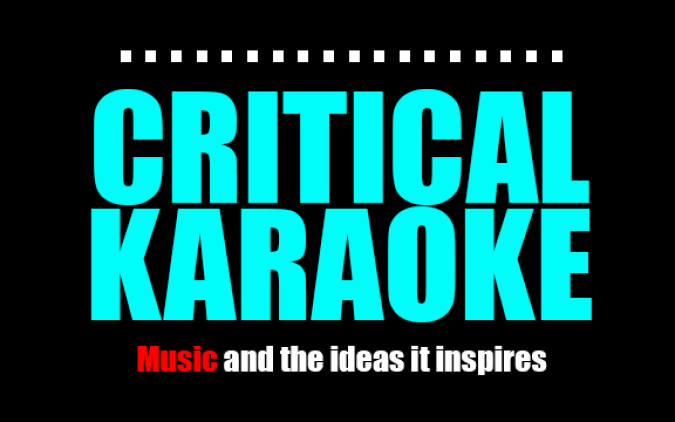 "Critical Karaoke," a new radio program hosted by three Colorado College professors, will debut on KRCC at 7 p.m., Friday, March 13, and can be heard again at 4 p.m., Sunday, March 15. The show is hosted by "hip-hopologist" and playwright Idris Goodwin, assistant professor of theatre and dance; celebrated musicologist Ryan Banagale, assistant professor of music; and award-winning novelist Steven Hayward, associate professor of English.
Originating in the spring of 2004 at the Experience Music Project's annual pop conference in Seattle, critical karaoke was first intended as a response to the never-ending line of polls and lists naming "The Greatest Songs of All Time." Instead of producing yet another list, critics and artists were invited to talk about any one song of their choosing without making a case for its worth. They were asked to talk about a song they believed in once and describe how that felt. The catch was they could only talk about the song for as long as it took to play it. It was karaoke without the singing.
"I was in graduate school at the University of Washington at the time," said Banagale, who provided the germ of the idea, "and watched music critics such as Griel Marcus and Ann Powers perform. The basic premise is that you deliver a prepared discussion of a song that holds special significance for you for exactly its duration. No more, no less. That is, you will hit 'play' and start talking."
"Critical Karaoke"-the radio show-picks up where this academic experiment left off and uses music to offer a fresh take on issues and ideas confronting artists and audiences today. "As great an idea as critical karaoke was initially," said Hayward, the show's executive producer, "it was never captured to be heard, specifically for the radio-which is where it belongs."
A key aspect of the show's appeal is its diversity. The music featured on the show ranges from Michael Jackson's posthumous "Love Never Felt So Good," to mid-90s hip hop with "T.R.O.Y." by Pete Rock and CL Smooth, to Duke Ellington's legendary performance at Newport, to a recent release by The Dismemberment Plan and some Japanese experimental electronica (Onkyo) by Sachiko M.
"Listeners are going to love it," said Colorado College President Jill Tiefenthaler. "It's innovative, it's collaborative, it's a wonderful example of collaboration in the humanities-these faculty members are using the platform provided by digital technologies to present a glimpse of a new kind of public intellectual."