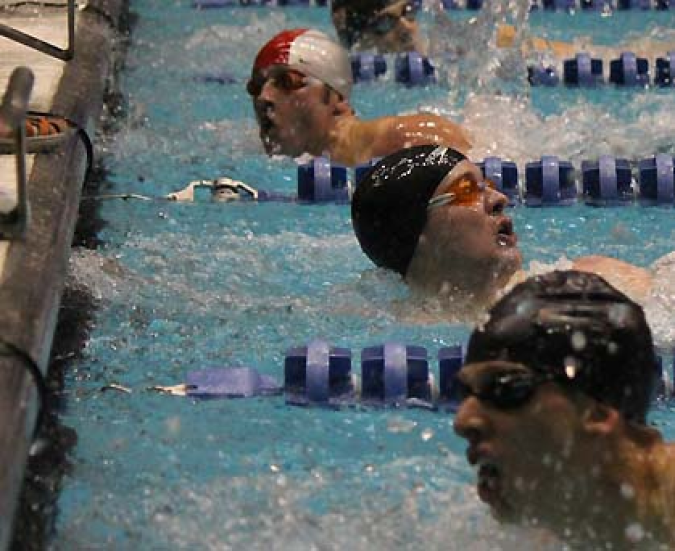 Colorado College senior Jordan DeGayner came from behind on the final leg of the 200-yard freestyle to tie for first place at the 2012 NCAA Division III Swimming and Diving Championships at the IU Natatorium.

DeGayner, CC's first national champion in a swimming event, covered the final 50 yards in 24.96 seconds to pass two other swimmers and tie Tyler Harp from the University of Redlands for first place.

"What an exciting, crazy race," head coach Anne Goodman James said. "While it is typical of him to build into his race and come from behind to win, this one was more of a nail biter than usual."

DeGayner, who earned All-America honors in the event for the second year in a row, finished in a school-record time of 1:37.51, which was .83 seconds faster than his previous standard of 1:38.34 set last month at the Southern Collegiate Athletic Conference championships. DeGayner is a chemistry major from Nokesville, Va.