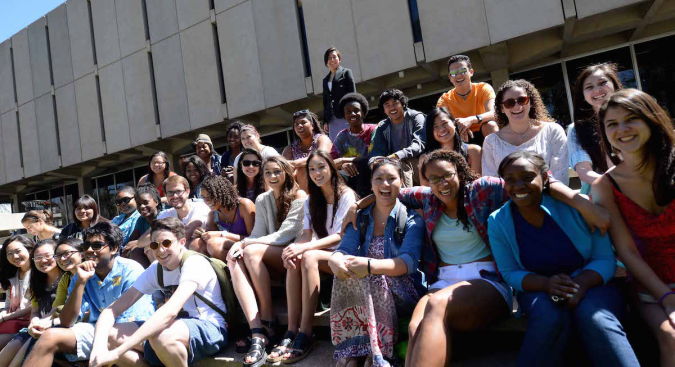 Colorado College is offering a Seventh Block Break Excursion that features a variety of activities - including outdoor events, cultural events, and lots of food - for students staying close to campus. The Block 7 program includes a tour of Glen Eyrie castle and lunch at a Mexican restaurant, a visit to the Cheyenne Mountain Zoo and lunch at rustic pizzeria, and an exploration of the nearby Florissant Fossil Beds National Monument, with lunch at one of the most popular restaurants in Manitou Springs.

"It makes me feel like CC's looking out for the whole community by having sponsored break field trips," said Rachel Ehlers '17.

The program, started this year as a collaboration between the Sociology Department, Dean of Students, Office of Minority and International Students, and the Black Student Union, offers a series of three-day events after Blocks 3, 5, and 7. "The goal is to provide opportunities for the students who are staying on campus during the break, to showcase different parts of Colorado Springs, provide free transportation and lots of yummy food, and to offer diverse, fun, and accessible programs to anyone who signs up," said Eli Michaels '13, the sociology paraprofessional who helped start the program.

"I think that these block break gatherings are a great idea," said Roshni Patel '16. "They provide a perfect balance between being able to rejuvenate on campus and to still be able to meet new people. They are also an excellent alternative to expensive outings."

"Without the block break programs, I probably never would have experienced these places. I'm so glad I got the chance," said Alena Ede '14, who participated in the Block 5 program.

"I truly feel that we are filling an important niche with these programs," Michaels said.