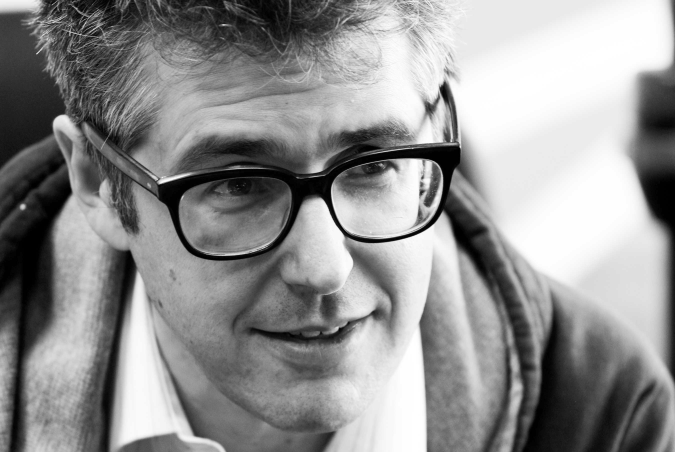 Colorado College's public radio member station, KRCC/Radio Colorado College 91.5 FM, is bringing Ira Glass, creator of the popular radio show "This American Life," to Colorado Springs on Saturday, Oct. 12. Glass will perform live at the Pikes Peak Center, 190 S. Cascade Ave. The award-winning program from Public Radio International creatively documents the complexities and absurdities of life in contemporary America.

Glass will discuss the show and how it is put together, what makes a compelling story, where he finds stories for the show, and how he and his staff are trying to push broadcast journalism to do things it doesn't usually do. As part of the program, Glass mixes stories from the show, combining his narrative with pre-taped quotes and music as the audience watches. As he plays funny and memorable moments from the program, Glass recounts what was behind their creation.

" 'This American Life' is extraordinary on the air, and Ira's even better live," said KRCC General Manager Delaney Utterback. "His personality gives the program its quirky and compassionate flavor, and he and the show's producers skillfully combine sound with stories from some of the country's most imaginative writers into a compelling stage show.

KRCC/Radio Colorado College 91.5 FM will host a member pre-show meet and greet from 6:30-7:30 p.m.; tickets, which are $40, are available for members at KRCC, 912 N. Weber St. Tickets for the Ira Glass performance range from $35-$55, and are available at TicketsWest. Doors open at 7 p.m. and the performance begins at 8 p.m.

"This American Life" is produced by Chicago Public Radio and is distributed nationally by Public Radio International. KRCC/Radio Colorado College 91.5 FM is Southern Colorado's local Public Radio International affiliate, as well as a National Public Radio member station. The station seeks to improve the quality of life in Southern Colorado and Northern New Mexico with a commitment to the core values of Colorado College and by advancing public media through fresh news, information, music, culture, and nonprofit support.