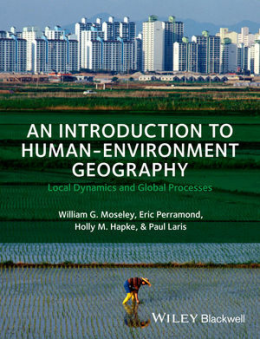 Eric Perramond, associate professor of Environmental Science and Southwest Studies at Colorado College, is co-author of a new book, "An Introduction to Human-Environment Geography: Local Dynamics and Global Processes."

The book, published by Wiley-Blackwell, explores various theoretical approaches to human-environment geography, and demonstrates how local dynamics and global processes influence how people interact with their environments. Additionally, the textbook:
Perramond, a former Fulbright-García Robles fellow to Mexico, also is the author of "Political Ecologies of Cattle Ranching in Northern Mexico: Private Revolutions." He is an ACM Newberry Faculty Fellow for Fall 2013. The book is co-authored with William G. Moseley, Macalester College; Holly M. Hapke, East Carolina University; and Paul Laris, California State University at Long Beach.