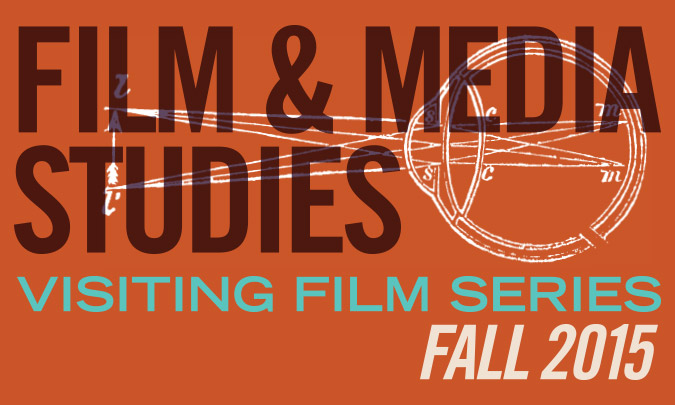 Colorado College's Visiting Film Series is currently underway, with a host of films scheduled for the fall. Upcoming events include:

"STONEWALL" -- NOTE: EVENT POSTPONED, NEW DATE TO BE DETERMINED --
SCREENING AND DISCUSSION WITH EXECUTIVE PRODUCER ADAM PRESS '84
Executive producer Adam Press (Class of 1984) presents and discusses "Stonewall" (2015), a new dramatic film directed by Roland Emmerich. "Stonewall" is a fictional account of one character's experience of the 1969 Stonewall Riots, the violent clash in New York City that launched the modern movement for lesbian, gay, bisexual, and transgender rights. The film is in current theatrical release by Roadside Attractions.
"PICTURES FROM A HIROSHIMA SCHOOLYARD"
SCREENING AND DISCUSSION WITH PRODUCER SHIZUMI SHIGETO MANALE
THURSDAY, OCT. 22, 7 P.M., RICHARD CELESTE THEATRE
Born in Hiroshima, Japan, in 1948, Shizumi Shigeto Manale endeavors to promote multicultural understanding and acceptance with her work. The documentary "Pictures from a Hiroshima Schoolyard" (2012) tells the story of a collection of surprisingly joyful drawings created by school children living among the ruins of Hiroshima in 1947. Sponsored by the Colorado College Dean's Office, the Asian Studies Program, the History Department, the Japan America Society of Southern Colorado, the Greenberg Center for Learning and Tolerance, High Plains Unitarian Universalist Church, All Souls Unitarian Church, and the Pikes Peak Library District.
"BEST OF ENEMIES"
SCREENING AND DISCUSSION WITH DIRECTOR ROBERT GORDON
MONDAY, OCT. 26, 6:30 P.M., CORNERSTONE SCREENING ROOM
A Memphis native and a four-time-Grammy-nominated chronicler of Southern music, art, and politics, Robert Gordon is the writer, producer or director of numerous documentaries, including "Respect Yourself: The Stax Records Story" (2007) and "Johnny Cash's America" (2008). His latest film, "Best of Enemies," a penetrating and entertaining look at the enmity between pundits William F. Buckley, Jr., and Gore Vidal, as it played out on national television in 1968, premiered in competition at the 2015 Sundance Film Festival and is currently in theatrical release from Magnolia Pictures. Co-sponsored by the Journalist in Residence Program.
"THE HORROR GENRE AND U.S. WARFARE"
LECTURE BY ELISABETH ANKER
WEDNESDAY, OCT. 28, 3:30 P.M., CORNERSTONE SCREENING ROOM
Elisabeth Anker, associate professor of American Studies and Political Science at George Washington University, will examine how political thinkers use the horror genre to legitimate war, and how "counter-horror" films such as Errol Morris's "Standard Operating Procedure" (2008) work to reveal the actual horrors of contemporary warfare.
"THE HOLLYWOOD COMPLEX"
SCREENING AND DISCUSSION WITH DIRECTOR DAN STURMAN
TUESDAY, NOV. 17, 6:30 P.M., CORNERSTONE SCREENING ROOM
Dan Sturman's documentary films have won Emmy, Peabody, and Academy Awards, among other honors. "The Hollywood Complex," a black comedy about aspiring child actors in Los Angeles, premiered at the 2011 Hot Docs International Film Festival, aired on Showtime and numerous international broadcast outlets, and was an iTunes Movie of the Week.
"THE GREAT DIVIDE"
SCREENING AND DISCUSSION WITH PRODUCER JIM HAVEY
WEDNESDAY, NOV. 18, 7 P.M., RICHARD CELESTE THEATRE
"The Great Divide" (2015) is a feature documentary film from the Emmy Award-winning team at Havey Productions in association with Colorado Humanities. "The Great Divide" illustrates the timeless influence of water in both connecting and dividing an arid state and region. From Ancient Puebloan cultures and the Gold Rush origins of Colorado water law to agriculture, dams, diversions, and conservation, the film reveals today's critical need to cross "the great divide," replacing conflict with cooperation. Sponsored by the State of the Rockies Project.
"KEEP ON KEEPIN' ON"
SCREENING AND DISCUSSION WITH PRODUCER PAULA DUPRÉ PESMAN AND EXECUTIVE PRODUCER JILL MAZURSKY '87
THURSDAY, DEC. 3, 6:30 P.M., CORNERSTONE SCREENING ROOM
Paula DuPré Pesman is an Academy Award-winning producer of documentaries including "The Cove" (2008) and "Chasing Ice" (2012). Jill Mazursky is a CC alumna (Class of 1987), screenwriter, producer, and director. Together they present "Keep on Keepin' On," about the friendship between jazz legend Clark Terry and Justin Kauflin, a 23-year-old blind piano prodigy. The film won numerous festival awards and was short-listed for the Academy Award for Best Documentary Feature.