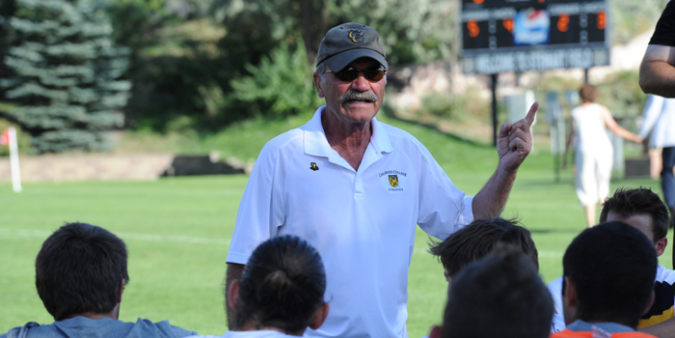 The most enduring coaching tenure in the history of Colorado College athletics is coming to an end. Horst Richardson, who recently completed his 49th season as head coach of the Colorado College men's soccer team, and his 50th year with the program, is stepping down.

"Half of a century is probably enough," Richardson said.

His last official function will be in late May 2015, when he takes the team on a competitive trip to London, Sweden, Denmark, and northern Germany.

Richardson joined the program in 1965 as an assistant under Bill Boddington and became head coach a year later. Since then Richardson has compiled a distinguished 567-304-71 record, which ranks third nationally in career victories among active Division III men's soccer coaches and sixth among coaches from all three NCAA Divisions.

During his extraordinary career, the Tigers earned 19 NCAA tournament bids and advanced to the national semifinals in 1992 when Colorado College finished the season with an overall record of 18-2-2. The Tigers also won seven conference championships in the old Rocky Mountain Intercollegiate Soccer League.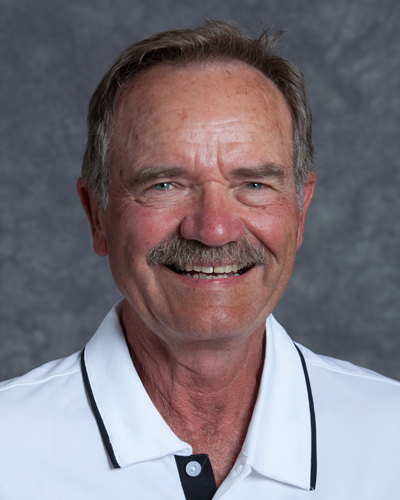 Richardson ends his legendary career on a high note, having led CC to a 15-4-2 record during the 2014 season, its most victories since the 2004 squad posted a 16-4-1 mark. The Tigers were nationally ranked for most of the year, peaking at No. 14 in the National Soccer Coaches Association of America's Top 25 on Oct. 7 and Oct. 14. He received his second coach-of-the-year award from the Southern Collegiate Athletic Conference after guiding Colorado College to second-place finishes in the conference tournament as well as the regular season standings with a 10-2-2 mark in league play.

"I didn't want to disrupt the season in any way by having people talk about who is going to be the next coach," Richardson said. "This was the proper timing because we had a successful season, a wonderful record, lots of awards, and a couple of personal accolades." One of those accolades was "Horstoberfest," a 2014 Homecoming tribute, complete with lederhosen and accordion music, celebrating Horst Richardson's 50-year career at CC.

Richardson earned NSCAA regional coach-of-the-year honors five times. In 1998, at the NSCAA's annual convention, he was one of five recipients of the organization's Letter of Commendation. He also received the NSCAA's prestigious Bill Jeffrey Award, for longtime achievement in college soccer, in 2001.

On Oct. 28, 2014, he was inducted into the Colorado Springs Sports Hall of Fame. Previously in 2006, he was recognized by the Colorado Springs Sports Corporation as winner of the F. Don Miller Award for his commitment to athletics in the local community.
Richardson, who served as a professor in the college's German Department for 43 years, demanded the same level of commitment in the classroom as he expected on the pitch. Seven of his players have been named Academic All-Americans, and his 2013 squad ranked third nationally among all NCAA Divisions with a combined 3.54 grade-point average.

"Horst's contributions both on and off the pitch have been extraordinary," said Ken Ralph, CC's athletics director. "He is a true educator who showed everyone that athletic excellence and academic achievement are not mutually exclusive.

"Horst approached every day with enthusiasm, energy, and a love for CC that positively impacted everyone around him. While Horst may be stepping away from the program, he will always be a key member of the CC soccer and Colorado College athletics family."

Richardson also was an innovator in combining soccer with educational and cultural opportunities. Since 1988 he has taken several of his teams on international trips, including visits to Austria, Brazil, China, Costa Rica, Japan, and Germany on two occasions. In 2012 he took a contingent of Tigers to Eastern Europe for the first time when they visited Hungary, Slovakia, Ukraine, and Poland during an 18-day trip that began in Germany.

Richardson will remain involved in the athletics department, assisting with alumni relations and acting as an advisor once his successor has been named.

"Much of the credit for my longevity has to go to my wife, Helen," Richardson said. "Without her support and understanding, this would have never happened.
"The program is in good shape. We have wonderful facilities and we have good relations with the Division III soccer community. We're always knocking on the NCAA playoff door, and I fully expect that will continue in the future."