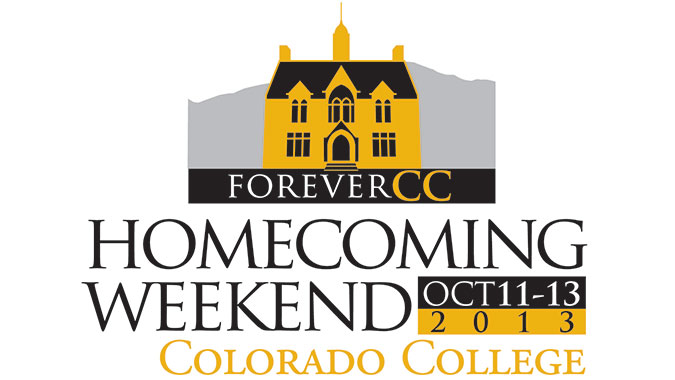 Colorado College welcomes more than 1,000 alumni and friends to campus for Homecoming Weekend, to be held Oct. 10-13. A full schedule of events is planned, including the popular Freedom and Authority reading and discussion. This year's book is "The Immortal Life of Henrietta Lacks" by Rebecca Skloot, which also was the book read by all incoming students this fall. Check out Homecoming photos as they are loaded, and stay connected with Homecoming 2013 using #cchw2013. Additional photos are posted on CC's Facebook page.

Also on the schedule for the weekend is the annual Homecoming Convocation and Alumni Association Awards ceremony. This year's recipients of the Louis T. Benezet Award for career achievement are Max Power '63 and Jeff Bauer '69. The Lloyd E. Worner Award for remarkable efforts on behalf of the college will be presented to Greg Smith '69. The Gresham Riley Award recognizing faculty, administrators, and staff who have made a significant difference to the college will be presented to Marcia Dobson and John Riker. The Spirit of Adventure Award will be presented to Brian Grossman '88.

Other weekend highlights include departmental open houses, guided tours of the renovated El Pomar Sports Center and new Adam F. Press Fitness Center, LinkedIn boot camp, a sampling of wine and beer crafted by CC alumni, the Frank Flood Memorial Track dedication ceremony, strategic conversations on Building on the Block, a presentation by Bill McDonald '68, Wink Davis '68, and Dorothy Bradley '69 titled "Finally, I've Got Some Time to Save the World," and of course, fireworks, s'mores, student bands, a hockey game, the homecoming dance, and much more.

Additionally, the Colorado College Alumni Office reports that the Class of 1963, celebrating their 50th reunion, so far has the highest percentage of classmates - 25 percent - returning for their reunion.