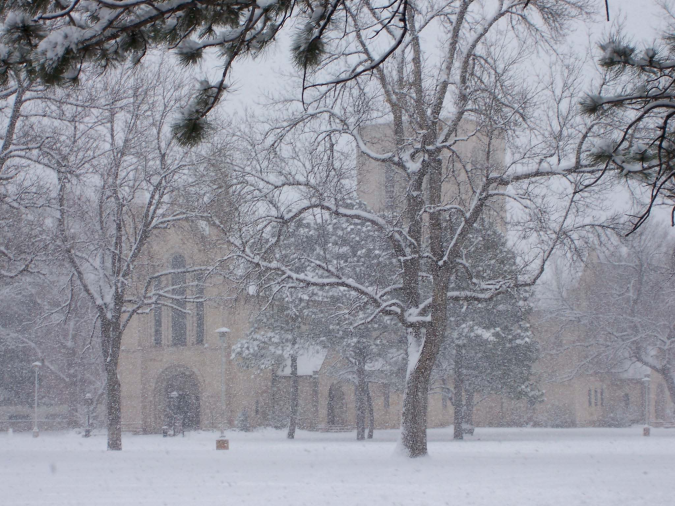 Colorado College's historic Shove Memorial Chapel, 1010 N. Nevada Ave., will be included in the second annual Old North End Holiday Home Tour. The tour, which runs from 10 a.m. to 5 p.m. Saturday, Dec. 13, features three historic, architecturally significant houses in the area surrounding Colorado College, and as well as Shove Chapel, which is listed on the National Register of Historic Places.

The chapel is considered one of the finest examples of Norman Romanesque architecture in the state. Scheduled visits to the bell tower, with its commanding view of the city, will be a highlight of the tour's stop at Shove Chapel. The chapel also houses a 3,065-pipe Welte-Tripp organ, which a representative of the company that manufactured it once called the "finest organ ever built by our organization." The organ has been recognized as "an instrument of exceptional historic merit worthy of preservation" by the Organ Historical Society.
Tickets for the tour are $25 in advance or $30 the day of the event, and are available online or in person at Kirkpatrick Bank, 25 N. Cascade Ave. Discounts available for groups of 10 or more.
Proceeds from the Holiday Home Tour will benefit TwoCor, a local youth service agency dedicated to developing work ethic and marketable workplace skills for at-risk young men and women, aged 15-19 years, in the Pikes Peak Region.