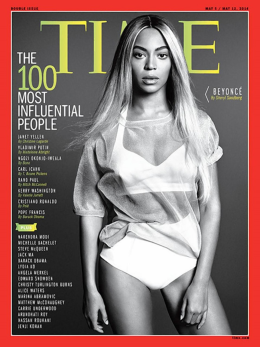 Beyoncé was recently on the cover of Time as one of the 100 most influential people. In response, Facebook COO Sheryl Sandberg writes, "She raises her voice both on- and offstage to urge women to be independent and lead."
However, Bill O'Reilly of Fox News said last month that for young girls, what Beyoncé does could have a negative impact. "This woman knows that young girls getting pregnant in the African-American community [...] She knows and doesn't seem to care."
Heidi R. Lewis, Assistant Professor of Feminist & Gender Studies, recently spoke with Robin Young on NPR's Here & Now to discuss Beyonce's feminism. Click here for the clip.