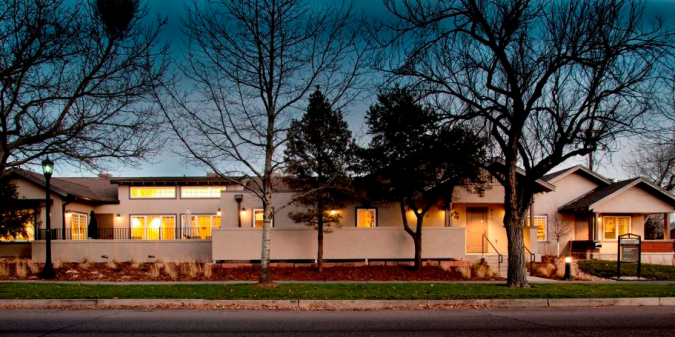 The Historic Preservation Alliance of Colorado Springs recently presented Colorado College with its award for Excellence for Historically Compatible New Construction. The award was presented in recognition of the new Cheryl Schlessman Bennett Children's Center, 909 N. Nevada Ave., with the observation that Colorado College is "no stranger to the preservation of existing buildings" and that the college "showed their sensitivity to neighborhood design and new construction."

In presenting the award, Tim Boddington '72, a historic preservation alliance officer, noted that CC was faced with a difficult challenge in designing a "grandma's house" in the craftsman bungalow tradition that also met the needs and requirements of a children's center. Boddington said the result is a building that "is functional with many nods to grandma's bungalow" and fits in well with the neighborhood. The new 9,000-plus square-foot children's center accommodates 64 children, nearly doubling the number the former children's center could hold.

Also participating in the award are CSNA Architects, Wells & West as the general contractor, and NES, Inc., as the landscape architect.