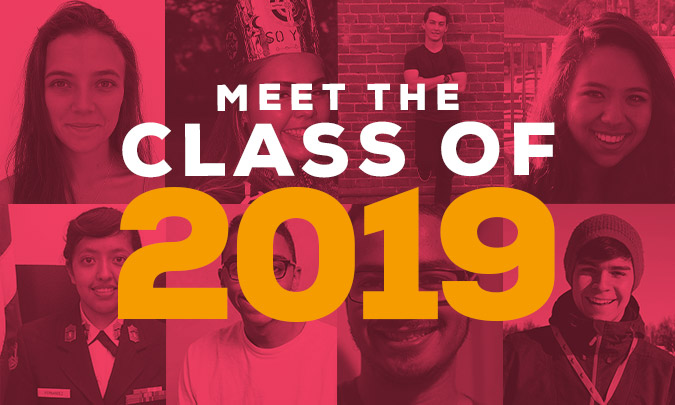 We proudly welcome the Class of 2019 to the Colorado College campus.
The incoming class had a record number of applicants - 8,064, which resulted in an admit rate of 17 percent, a record low. The incoming class hails from 44 states, the District of Columbia, and 20 foreign countries. Additionally, 25 languages are spoken.
Of the class, 13 percent are from Colorado; 25 percent from the West; 15 percent from the Midwest; 15 percent from the South; 23 percent from the Northeast; 9 percent from abroad; and 26 percent are students of color.
The Class of 2019 includes:
62 first-generation college students and 36 gap-year students
Two licensed pilots, two beekeepers, and a storm chaser
A student who biked around the world and another who biked 1,000 miles around the circumference of Nova Scotia
An American Idol backup singer
A student who developed a pill-sorting robot for Alzheimer's patients and another who authored a textbook on electrical circuitry
A student who raised $146,000 for Relay for Life and another who created an anti-bullying campaign
We're glad you're here!