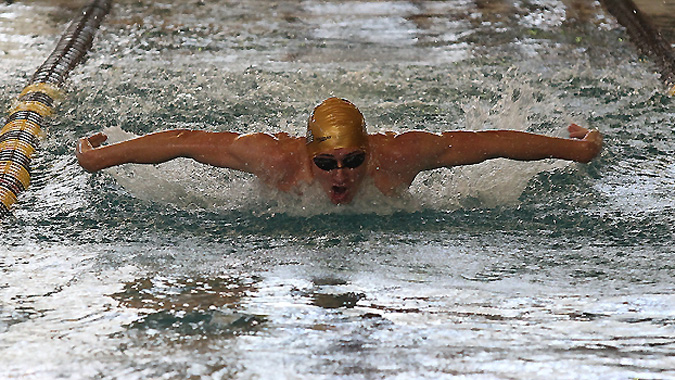 The men's squad is represented by senior Jordan DeGayner, sophomore Kevin Dorff, and freshman Matt Nadel. Freshman Danielle Wahl earned the distinction on the women's side.
To earn the highly-selective Scholar All-America recognition, swimmers and divers must have recorded at least a 3.5 grade-point average for the year and competed at the NCAA Championships.
"2011-12 was a phenomenal year for us in swimming and diving performances, and this shows that they believe in excellence in all aspects of their lives," head coach Anne Goodman James said. "We take as much pride in these academic accomplishments as we do the phenomenal athletic performances of this season."
Three other Tigers - junior Nicole Fazio, sophomore Brenna Day, and freshman Austin Howlett - earned honorable-mention honors by meeting the 3.5 GPA requirement and posting an NCAA consideration standard.
"This is a huge contingent of our team being recognized in this exceptional way," Goodman James said. "It is a concrete demonstration of how well they balance their priorities, and how supportive they are of each other in these pursuits."
In addition to the individual awards, both CC squads were honored as Scholar All America Teams for collectively maintaining a 3.0 GPA on a 4.0 scale during the spring semester.
The men finished 10th among 83 squads cited, with a 3.45 mark. The women tied for 35th out of 130 programs, at 3.42.
"Our teams have consistently been named to this list every semester," Goodman James said. "Placing a high importance on this achievement is part of our team culture. I never take this accomplishment for granted and I am so proud of the men and women on our team."