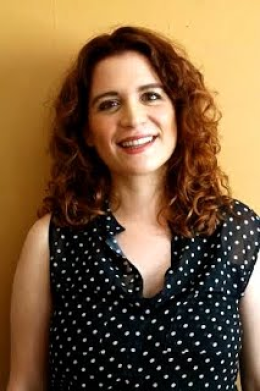 Feminist & Gender Studies would like you to join us in extending a warm welcome to Professor Rosa Norton for the Fall 2018 semester.
Professor Norton is a Ph.D. candidate in Sociocultural Anthropology at the University of California, Berkeley. Her doctoral work focuses on problems of memory and materiality along the Mediterranean coastline of Morocco. Grounded in sixteen months of fieldwork, her dissertation project raises questions about how geographical spatial imaginaries and understandings of the colonial and regional past inform contemporary life and urban planning in northern Morocco. Before coming to study at Berkeley, Rosa earned a Master's degree in Near Eastern Studies at New York University and spent a year teaching English with the Fulbright program in Indonesia.
She is looking forward to getting to know the students at Colorado College and offering any insight she can give on life after college and pursuing graduate studies. On that note, please spread the word about the exciting courses she's teaching next fall: Secularism, Religion, and Gender in Block 1; Gender & Sexuality in the Modern Middle East and its Diaspora in Block 3; and Memory and Trauma: Feminist Perspectives in Block 4. Please consult the course catalog for more information, including the course descriptions.