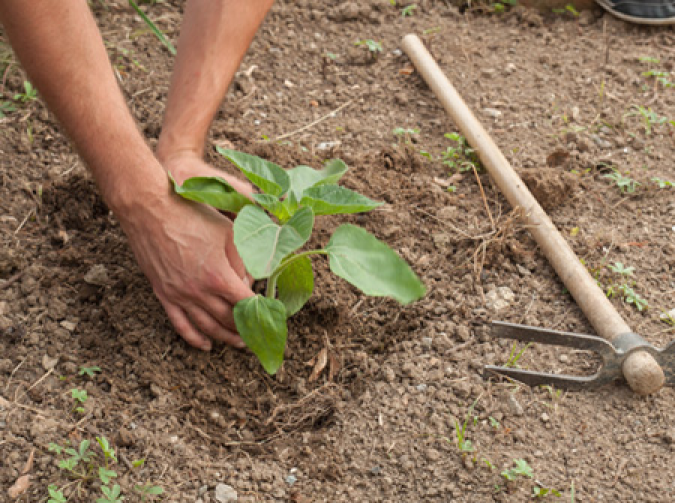 This year Family Weekend will include a community service component, as Colorado College parents, along with students, faculty, and staff plant trees on Saturday, Oct. 18, in the Blodgett Peak Open Space, an area in northwest Colorado Springs that was severely damaged in the 2012 Waldo Canyon Fire.
"This tree planting will help protect the local watershed by restoring burned areas, reducing erosion and potential flooding," said Economics Professor Mark Smith, who is spearheading the project. "The project improves the environment in our home ​community."
The Family Weekend community service event is part of the Colorado College Climate Workshop 2014 that aims to connect students with parents and alumni who are working in climate-related careers.
Planting trees was chosen as it both improves the local Colorado Springs environment and helps sequester carbon dioxide from the atmosphere, consistent with the themes of the Climate Workshop.
The Colorado State Forest Service is providing 200 trees, suitable for the location, through its Project Learning Tree. Additionally, the City of Colorado Springs Forester and Rocky Mountain Field Institute provided assistance in identifying the planting site, and the Rocky Mountain Field Institute is loaning the college equipment to help plant the trees.

Other events in the Climate Workshop 2014 include an upcoming Alumni Forum in November, which will bring nine distinguished alumni to campus to discuss their careers in climate science, policy, and action.
An earlier event, held Oct. 9, featured a lecture titled "Climate Policy: How Can Science Be Used More Effectively?" by Marcia McNutt '74, the editor-in-chief of the journal Science and former director of the United States Geological Survey.