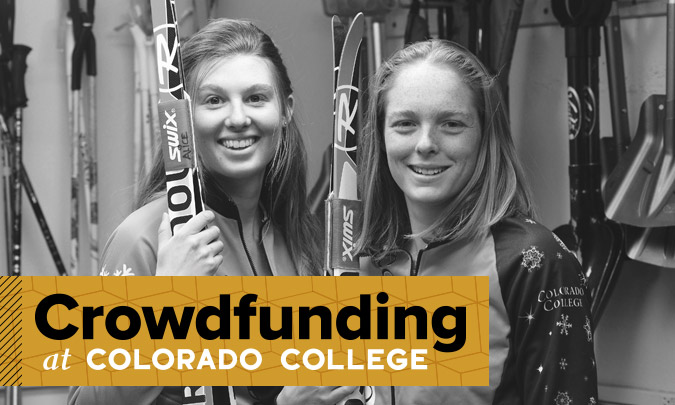 CC's fledgling Nordic Ski Team provides equipment to introduce new skiers to the sport. CCycle lends bikes to students, making the Colorado Springs community more accessible to those who travel by pedals and two wheels. The Geology Department strives to do better research by purchasing a new high-definition video microscope camera.
These ventures are a few of the examples that embody the ambition of the CC community to constantly work toward solutions. A new site, crowdfund.coloradocollege.edu, highlights projects currently underway at CC and identifies goals that can lead to transformative outcomes. Crowdfunding, which allows donors to direct gifts to a specific cause or project, will provide the CC community with more choices for giving.
"The innovative spirit of CC students and alumni inspired this crowdfunding platform," said Kerry Brooke Steere, director of annual giving. "By sharing these projects, we're better able to communicate about what's happening at the college. These projects highlight (or showcase) what gifts do for CC students and faculty - and they give donors whose interest is piqued by a specific project the opportunity to make a gift that has a direct impact."
Each project is funded on its own pre-determined timeline that typically ranges from 30-45 days. When the funding cycle for current projects is completed, new projects will emerge.
"CC's Nordic Ski Team is determined to compete with the best programs that are vastly better funded," said Grace Ford '19. "We also want to make this sport accessible to all CC students who are interested by providing the equipment they need to ski. We're thrilled to get the word out about our team and hope that others who share our passion will help us reach our funding goals."
To learn more about each of these projects visit crowdfund.coloradocollege.edu.