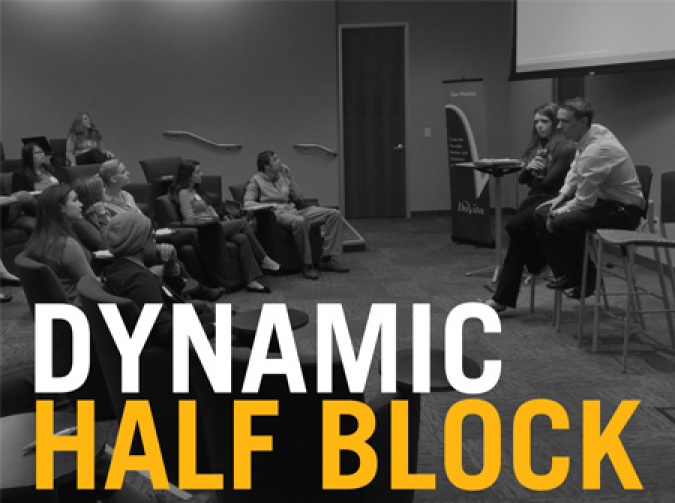 Registration is now open for Colorado College's Dynamic Half Block session - a series of non-credit courses held in January during Winter Break.
Half block courses are designed to engage students in contemporary conversations, identify strengths, explore interests and industries, and develop and enhance students' professional skills. The opportunities include:
Contemporary conversations about topics such as sustainability, spirituality, race and place, change in the Digital Age, and sustaining one's self through transition.
Professional development sessions to explore interests, search for opportunities, and discover what it takes to build the skills needed to break into sports, creative arts, philanthropic, and public policy industries.
Skill building offerings to start building or enhancing skill sets to become competitive for internships, graduate/professional school, and fulltime jobs. Offerings include Princeton Review test prep, Fullbridge's finance intensive, and Entrepreneurial Interest.
Classes will be held between January 5-15 and vary in length. Students are encouraged to register early.