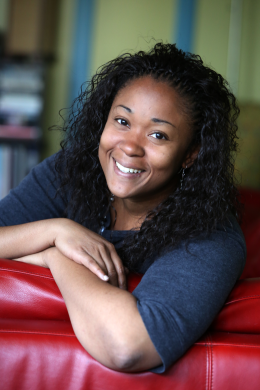 Dr. Heidi R. Lewis (Director and Associate Professor of Feminist & Gender Studies), in collaboration with Dr. Kai M. Green (Williams College) and Dr. Kimberly Love (Williams College), was recently awarded a grant from the Alliance to Advance Liberal Arts Colleges (AALAC) to organize and host a faculty workshop entitled "From the Archive of Our Black Lives: How to Write and Tell Black (Hi)stories Across Genre and Form."
This workshop will allow participants to discuss current oral history and ethnographic projects and to collaborate with artists as they think through innovative ways of sharing narratives. Each day will feature three sessions designed to examine Oral History, Dynamic Performance and Mixed Media Storytelling, followed by sessions during which participants will work on their projects.
The AALAC, which includes Colorado College, "strives to advance liberal arts education through collective efforts to support faculty research and teaching so as to enhance the overall experience of students and to develop faculty leadership. By working together, AALAC members seek to develop a broader view of their institutions in the landscape of higher education and thereby to address more effectively the pressing challenges facing American liberal arts colleges. Through assessment of AALAC activities and dissemination of our findings, the organization seeks to share best practices with other liberal arts colleges and to make the case to the larger public for the value of liberal education in the twenty-first century."