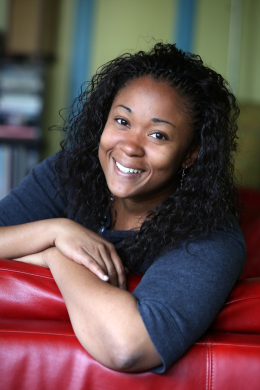 Dr. Heidi R. Lewis (Director and Associate Professor of Feminist & Gender Studies) was recently published in the Journal of Black Sexuality & Relationships at the invitation of Dr. Jeanine Staples, who edited a special edition entitled Toward Critical and Creative Explorations of the t/Terror Narratives of Black and Brown Girls and Women to Inform Social Justice for Emotional Justice through New Literacies Studies.
Dr. Lewis's article, entitled "Damn, I Love the Strippers! A Black Feminist Analysis of Rihanna's 'Pour It Up,'" is based on a short piece she wrote about the video in "Sound Off: Black Women Writers Respond to Rihanna's 'Pour it Up'" alongside Janet Mock and Sylvia A. Harvey for The Feminist Wire at the invitation of Darnell L. Moore.
The Journal of Black Sexuality & Relationships (University of Nebraska Press) "is devoted to addressing the epistemological, ontological, and social construction of sexual expression and relationships of persons within the African diaspora" and "seeks to take into account the transhistorical substrates that subsume behavioral, affective, and cognitive functioning of persons of African descent as well as those who educate or clinically serve this important population."