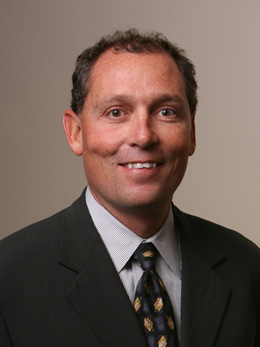 Colorado College has named Sean Pieri as the new vice president for advancement. Pieri has served as vice president of development at the College of William & Mary and assistant secretary of the College of William & Mary Foundation since 2006.
While at William & Mary, Pieri led all aspects of the university's development program and foundation, successfully leading the college to the conclusion of the $518 million Campaign for William & Mary. During his tenure, he spearheaded the top three fundraising years in the university's history, and under his leadership, the 319-year-old college experienced its best fundraising successes ever, including record dollars raised, number of donors, reunion giving, and alumni donors.
"We are pleased to welcome Sean Pieri, who will bring an incredible track record of fundraising success as well as great leadership and enthusiasm to Colorado College's advancement efforts," said CC President Jill Tiefenthaler. "Sean's ambition, energy, and personality fit CC's innovative spirit, and I'm confident he will further spark the enthusiasm of our alumni, parents, and friends who already love the college. His outstanding background will serve us well as we build Colorado College into an even greater higher education leader."
Pieri is a former Colorado Springs resident, having served as vice president of development at the U.S. Air Force Academy's Association of Graduates from 2002 to 2006. During his nearly 25-year career, Pieri also served in leadership positions at the United States Olympic Committee, the University of Washington, and DePaul University. He will start his new position at Colorado College on Oct. 8. For more information, go to: http://www.coloradocollege.edu/newsevents/newsroom/forthemedia/releases/2012/SeanPierirelease.docx