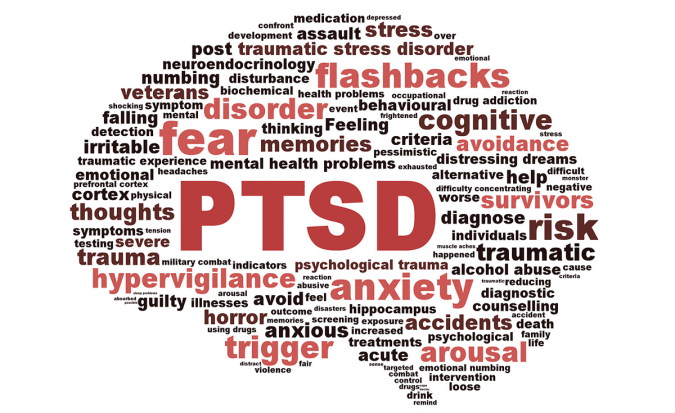 In the spring of 2014, Assistant Professor of Chemistry and Biochemistry Amy Dounay '96 assigned her Medicinal Chemistry class a project, and then added an incentive. She would select the best case study to revise and refine for publication by the National Center for Case Study Teaching in Science.
Three students, Phoebe Blessing '14, Hallie Comfort '14, and Joshua Mares '14, all either biochemistry majors or minors, came up with an intriguing topic - examining current treatments for Post-Traumatic Stress Disorder (PTSD) and the potential role of MDMA in its treatment. The technical name for MDMA is "methylenedioxymethamphetamine"; the street name is "ecstasy."
The resulting case study, "Agony and Ecstasy: Party Drug or Breakthrough Treatment for PTSD?," recently was published on the National Center for Case Study Teaching in Science's website and lists as the authors a team of five Colorado College collaborators: Dounay; Associate Professor of Psychology Lori Driscoll '94; Blessing; Comfort; and Mares. The site notes that "This case has been used in undergraduate medicinal chemistry and neuropharmacology courses and is suitable for a variety of introductory undergraduate or graduate courses in psychology, biochemistry, pharmacy, public health, and biomedical sciences."
"This project, which ultimately turned into this published case study, followed a completely different process from anything I've worked on before," says Dounay.
"I remember Amy telling us that one of the group's case study could be chosen to be further developed and possibly published. I know this was a great motivator for our group and pushed us to create the best case study possible," says Comfort, now a Ph.D. student in the pharmacology program at the University of Minnesota.
Dounay says the team's work "elicited a great deal of interest among their fellow students during the initial run of the in-class case study." Their format, which included an "expert panel" of students in the class, who had to develop their expertise by researching the topic, also drew in their classmates.

"Students have been consistently interested in this topic, and it provides a novel way to study some important topics relevant to pharmacology and drug discovery and to help students develop their critical thinking, research, and presentation skills," Dounay says.
"We chose a subject that we all thought was really interesting and topical, and that also involved some fairly complex science," says Blessing. "PTSD is a huge problem facing our veterans and millions of other people across the country, and looking into possible treatments is an important and necessary area of research."
Not only was the case study relevant, meaningful, and engaging to the students, it encompassed a variety of learning objectives. Dounay says the case study requires students to:
Describe the causes, symptoms, prevalence, and current treatments for PTSD
Understand how the actions and effects of psychoactive drugs relate to the anatomy and pharmacology of the nervous system
Understand the Drug Enforcement Agency (DEA) drug scheduling system and its impacts on pharmaceutical access and research
Identify the potential benefits and risks of an approved pharmaceutical agent by reading its drug label
Critically evaluate the pharmacological and clinical rationale for using MDMA to treat PTSD and make an informed decision regarding this controversial treatment
Evaluate challenges and limitations of human clinical studies and critically evaluate clinical data published in primary literature
Practice translating technical information from primary literature into a language that a lay person can interpret and comprehend
After the three students graduated in May 2014, Dounay and Driscoll spent an additional year revising and refining the case study, piloting it as an in-class activity for Driscoll's Neuropharmacology course and Dounay's Medicinal Chemistry course. The two CC professors stayed in touch with the students via email, as they continued to edit and update materials before submitting it for publication.
"It's been very exciting and rewarding to see something that we worked on in class more than three years ago become an actual publication that other professors and universities can use with their students," says Comfort. "I think it was important for a young undergraduate scientist to see the process from initial idea to publication and all the hard work it takes to get there."
"This was a really interesting process to go through," says Blessing. "I had never submitted anything for publication before this, and had no idea how long it takes."
Since graduating from CC, Blessing has worked at the University of Colorado Hospital as a neuropsychometrist, administering cognitive assessments to patients with brain injuries, neurodegenerative diseases, and other neurological concerns.

"I work with several people suffering from PTSD, and it just became more clear to me how much this disorder can affect your cognition and life," she says. "I hope that our case study will get more students interested in pursuing research and treatments into PTSD, because it really is a massive problem in this country and around the world." Blessing plans to start at dual degree at the University of Denver this fall, earning a law degree and masters in social work, with the ultimate goal of working with veterans or other groups with high rates of PTSD.
Comfort says the Medicinal Chemistry class was one of her favorite courses at Colorado College, and had a huge impact on her future goals. "I was always interested in drug research, but Amy's class taught me a lot about the drug development process and helped me to narrow my focus on a specific area of research. The class really helped me in deciding to go to graduate school and pursue a Ph.D."
"Although this project began as an assignment to foster student learning in my course, the scope of the topic created a great learning opportunity for me too," says Dounay.

She notes the interdisciplinary nature of the project, especially the collaboration with Lori Driscoll, a member of the Psychology Department. "Working with Lori as a co-author, I learned so much about both PTSD and about how to refine a classroom activity to maximize student learning," Dounay says. "It also was incredibly rewarding to take this creative idea from the students all the way through to a completed publication."