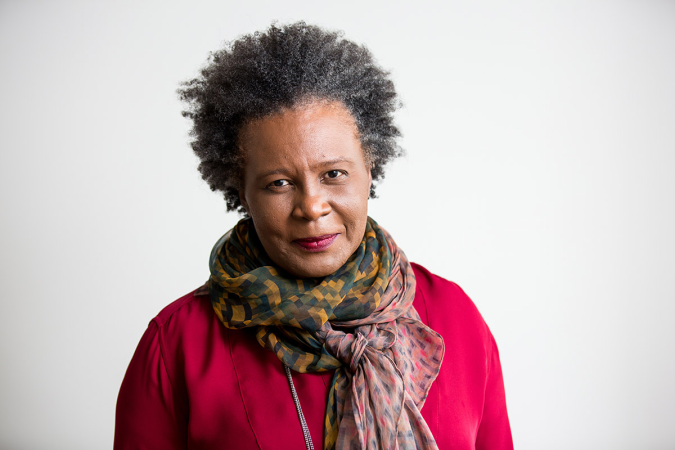 Members of CC's incoming Class of 2021 and transfer students are reading "Citizen: An American Lyric" by Claudia Rankine as part of Colorado College's Common Book Read program.
Rankine, who was on campus as the Block 6 First Mondays speaker in February, will deliver the New Student Orientation capstone address at 9 a.m., Monday, Aug. 21 in the Kathryn Mohrman Theatre.
Rankine is the author of five collections of poetry, including "Citizen: An American Lyric" and "Don't Let Me Be Lonely: An American Lyric"; two plays; numerous video collaborations; and the editor of several anthologies, including "The Racial Imaginary: Writers on Race in the Life of the Mind."
A provocative meditation on race, "Citizen" is the long-awaited follow-up to Rankine's groundbreaking "Don't Let Me Be Lonely." It recounts mounting racial aggressions in ongoing encounters in 21st-century daily life and in the media. Some of these encounters are slights, seeming slips of the tongue, while others are intentional offensives. Rankine writes that the accumulative stresses come to bear on a person's ability to speak, perform, and to stay alive.
"Citizen" won the Forward Prize for Poetry, the Los Angeles Times Book Award, the PEN Open Book Award, the NAACP Image Award, and the National Book Critics Circle Award for Poetry, where it also was nominated in the criticism category, making it the first book in the award's history to be a double nominee. A finalist for the National Book Award, "Citizen" also holds the distinction of being the only poetry book to be a New York Times bestseller in the nonfiction category. Among her numerous awards and honors, Rankine is the recipient of the Poets and Writers' Jackson Poetry Prize and fellowships from the Lannan Foundation and the National Endowment of the Arts. She lives in New York City and teaches at Yale University as the Frederick Iseman Professor of Poetry.
The Common Reading Program is designed to provide first-year and transfer students with a common intellectual experience to stimulate discussion, critical thinking, and encourage a sense of community. The Common Reading selection rotates between the academic divisions - natural sciences, social sciences and humanities - with this year's selection, chosen by the faculty First-Year Experience Committee, drawn from the humanities.