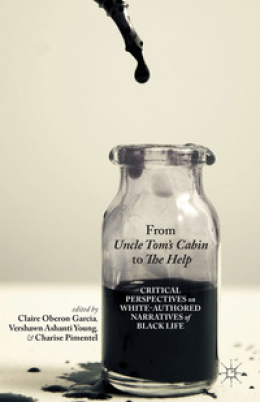 Claire Oberon Garcia, Professor of English and Director of Race & Ethnic Studies, recently published From Uncle Tom's Cabin to The Help: Critical Perspectives on White-Authored Narratives of Black Life (Palgrave Macmillan), a collection of essays she co-edited with Vershawn Ashanti Young (The University of Iowa) and Charise Pimentel (Texas State University).
From the publisher: "While narratives films such as The Help, Django Unchained, and The Blind Side have achieved popular acclaim, they have also been the subject of critical controversy, demonstrating that the much touted 'post-racial America' has yet to come to terms with the power of race in contemporary imaginative and social lives. Examining a wide range of texts and film this collection of essays boldly investigates the promise and perils of racial ventriloquism, that is, when white authors appropriate the history and stories of black life."
The collection features essays written by Malauna Karenga, Mecca Jamilah Sullivan, Julia S. Jordan-Zachery, Paula Marie Seniors, and many other scholars.