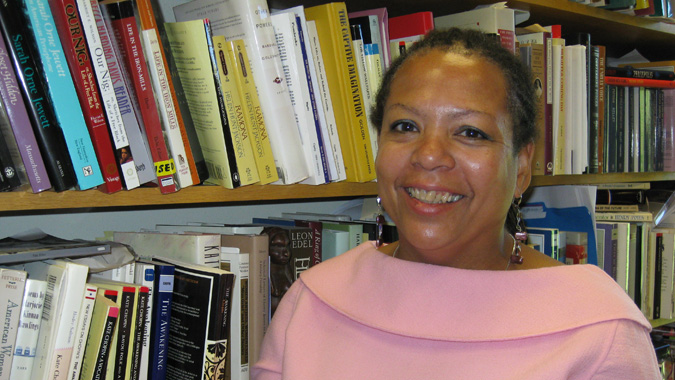 The honor goes to women who "have reached remarkable levels of achievement as business, philanthropic, government, education, and community leaders," according to a statement from the Girl Scouts. "They are committed to making the world a better place for the girls of today and tomorrow."
Garcia, a professor of English, is also president of the board of the Rocky Mountain Women's Film Festival, and serves on the Colorado Council for Creative Industries.
Garcia is writing a book based on her research into the work of black women modernist writers, including Jessie Fauset, Suzanne Césaire, the Nardal sisters, and Anita Thompson Dickinson Reynolds. She is also editing a collection of essays on scholarly and creative responses to the movie "The Help" and other narratives of black life written by white authors.
Other honorees include Rosemary Harris Lytle, communications director of the ACLU of Colorado, president of the NAACP, Colorado Springs branch, and mother of Courtney-Rose Harris (Class of 2010); Dee Vazquez Sabol, community engagement and outreach officer, Pikes Peak Library District; Mary Thurman, deputy superintendent, Colorado Springs School District 11; and Linda Weise, executive director, Colorado Springs Conservatory.