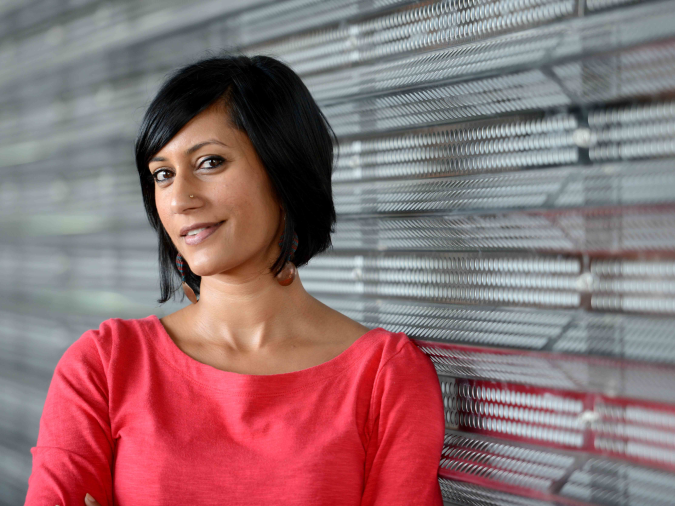 Anusha Kedhar, assistant professor of dance at Colorado College, has an opinion piece titled "Choreography and Gesture Play an Important Role in Protests" published in the Dec. 15th issue of The New York Times. "Protest, like performance, carefully chooses its stage and its repertoire of movements, which has an impact on audience perception," writes Kedhar.
Kedhar's piece is part of a "Room for Debate" discussion in the Times. Five essays written by knowledgeable contributors look at different styles of protest and whether some are more effective than others.
Kedhar recently wrote a point of view article titled "Hands Up! Don't Shoot!: Gesture, Choreography, and Protest in Ferguson" for the December issue of the Colorado College Bulletin and has written about the same topic for The Feminist Wire.
In addition to being a member of the dance faculty, Kedhar also teaches in the Asian Studies, Feminist and Gender Studies, and Race and Ethnic Studies programs. Her teaching interests include South Asian dance history, diaspora and postcolonialism, dance ethnography, and critical dance studies. Her research addresses the interconnections between race, labor, neoliberalism, and the dancing body. Kedhar currently is working on an ethnographic book project which chronicles the lives of South Asian dancers in the UK and India and the effects of globalization on their bodies and bodily practices.
She was a Fulbright Scholar to India in 2008 and was the recipient of the Selma Jeanne Cohen award by the Society of Dance History Scholars for excellence in dance scholarship in 2009. Kedhar also is an established artist in the field of classical and contemporary Indian dance, and her own choreography has been presented on various international stages in London, Los Angeles, and Malta.