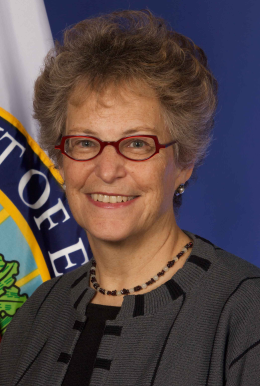 Colorado College will host the Consortium on High Achievement and Success (CHAS) on June 23-24. This year's topic is "The Liberal Arts College Report Card."
Deputy Undersecretary of Education Jamienne Studley will be the keynote speaker. Her focus is on higher education issues including quality, access, accountability, completion, and student information. Studley, who earned her bachelor's degree magna cum laude from Barnard College and her Juris Doctor from Harvard Law School, served as deputy and acting general counsel of the Education Department in the Clinton administration from 1993-99. In March 2010 Secretary of Education Arne Duncan appointed her to the National Advisory Committee on Institutional Quality and Integrity (NACIQI), which she chaired in 2012-13.
Participants at the conference on the CC campus will:
Discuss current challenges and issues facing liberal arts institutions
List and prioritize issues for students of color seeking admission into or enrolled within liberal arts institutions
Outline potential benefits and challenges resulting from the college scorecard process
Gain an understanding of the various perspectives on the implications of the Department of Education Scorecard for small elite liberal arts colleges committed to inclusive excellence
CHAS promotes the high educational and personal achievement of students of color at selective liberal arts institutions. A total of 30 liberal arts colleges, including Colorado College, are member institutions.