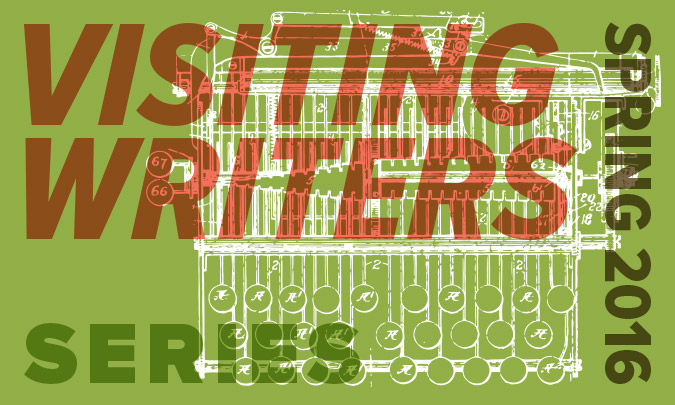 Colorado College's Visiting Writers Series is bringing a host of writers to campus this spring, and all the events free and open to the public. Check out the upcoming schedule:
Block 7
Warren Zanes
Tuesday, April 5 at 7 p.m. in Gaylord Hall
Former member of the Del Fuegos and vice president at the Rock and Roll Hall of Fame, currently the executive director of Steven Van Zandt's Rock and Roll Forever Foundation. Zanes reads and discusses his newest work, "Petty: A Biography." Funded by the NEH Professorship.
Ross Gresham and Ann Perramond
Monday, April 11 at 7 p.m. in Bemis Great Hall
Gresham, author of the forthcoming mystery novel "White Shark," reads with Colorado Springs' own Anne Myers, author of the culinary cozy mystery "Bread of the Dead" and the forthcoming "Cinco de Mayhem."
Block 8
Byron F. Aspaas, Jennifer Foerster, Paige Buffington, and James Thomas Stevens
Monday, April 25 at 7 p.m. in Gaylord Hall
Colorado Springs author Byron F. Aspaas, Diné, reads with former Stegner Fellow Jennifer Foerster, Muscogee Nation, author of "Leaving Tulsa," a finalist for the 2014 Open Book Awards; Paige Buffington, Diné, a three-time recipient of the Truman Capote Fellowship; and James Thomas Stevens, Akwesasne Mohawk Nation, author of seven books of poetry, including "Combing the Snakes from His Hair," which won a Whiting Writer's Award, and "A Bridge Dead in the Water," a finalist for the National Poetry Series. Funded by the N.E.H. Professorship.
The series is sponsored by the Colorado College English Department with the support of the MacLean Visiting Writers Endowment. For more information, call (719) 389-6853.