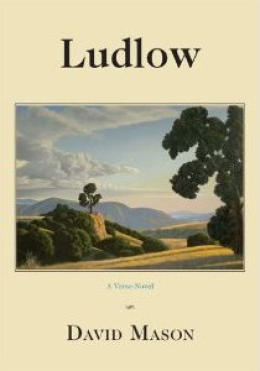 Colorado College's selection of "Ludlow" as summer reading for incoming first-year students has been highlighted in The Chronicle of Higher Education: http://chronicle.com/article/Summer-Readings-A-Dark-Novel/128030/
"Ludlow" is a novel in verse by David Mason, CC professor of English and the Colorado Poet Laureate. The book tells of Greek, Mexican, Scottish and Italian immigrants and their struggle to eke out a living in the mining camps of Southern Colorado. The book culminates with the Ludlow Massacre of April 1914, in which elements of the Colorado National Guard killed striking miners and their families.
The book was selected by CC because it can be read from multiple academic perspectives-literary, political, and economic among them-and because it offers a lens to examine contemporary issues like immigration policy and climate change. Here is what The Chronicle says about Colorado College's selection:
Published in 2007, "Ludlow" was named best poetry book of the year by the Contemporary Poetry Review and the National Cowboy and Western Heritage Museum. It was also featured on "PBS News Hour" and won the Colorado Book Award for Poetry. Mason won the 2009 Thatcher Hoffman Smith Creativity in Motion Prize from the University of Oklahoma College of Arts and Sciences for his collaboration on an opera adaptation of "Ludlow."