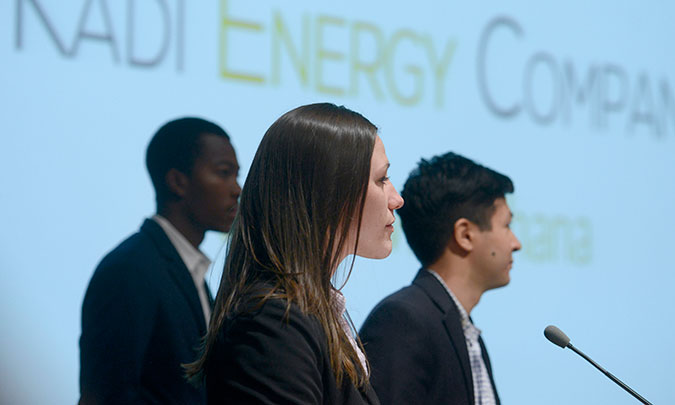 A recent Forbes story listed Colorado College as the 3rd "Most Entrepreneurial College in America."

Forbes highlighted Colorado College's innovation institute as one of the key factors in the high ranking. As one of the cornerstones of CC's strategic plan, the innovation institute provides a collaborative focal point for the liberal arts to engage with active, impactful work from students, faculty, and staff.

Executive Director Patrick Bultema was thrilled by the recognition, both personally and professionally. "It's great for what we're doing at the Innovation Institute, as well as wonderful visibility for the college," he said.

"Crucially, we're just getting started - but to have such recognition this early on in our endeavors is really great."

Colorado College has had an entrepreneurial spirit from its earliest days in 1874, mirroring the adventurous attitude of the Rocky Mountain west. Bultema believes that the work of the innovation institute provides "a great foundation for the creativity and problem solving of the liberal arts to be translated into actionable learning, particularly with the increasing opportunities in the innovation economy."

Jill Lange, the program manager at the innovation institute, said that part of the program's appeal is that it isn't "tied to any one particular department," and that its focus mirrors that of the liberal arts concept itself, seeking to "facilitate the creation of ideas across all spectrums, as well as the translation of ideas into innovative action for real-world impact.