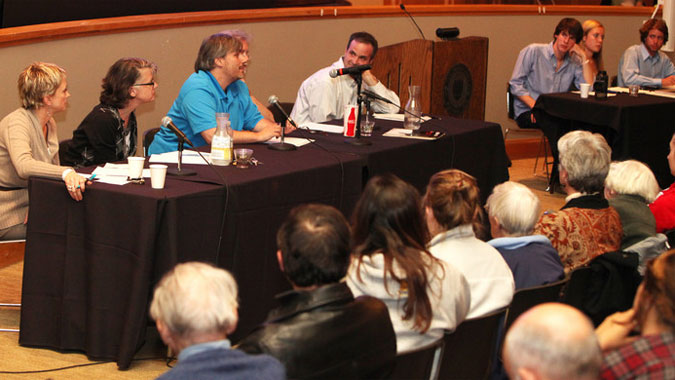 Four Colorado College professors and President Jill Tiefenthaler discussed "Understanding Occupy Wall Street" at a standing-room-only forum on Nov. 1 that was attended by faculty, staff, students, and members of Colorado Springs community.

The interdisciplinary panel discussing the Occupy Wall Street movement featured Pedro de Araujo, (economics), Jonathan Lee (philosophy), Kathy Giuffre (sociology), John Gould (political science), and President Tiefenthaler (economics).

The event, held in Gates Common Room, was sponsored by the Active Philosophers' Club and CC Partnership for Civic Engagement.