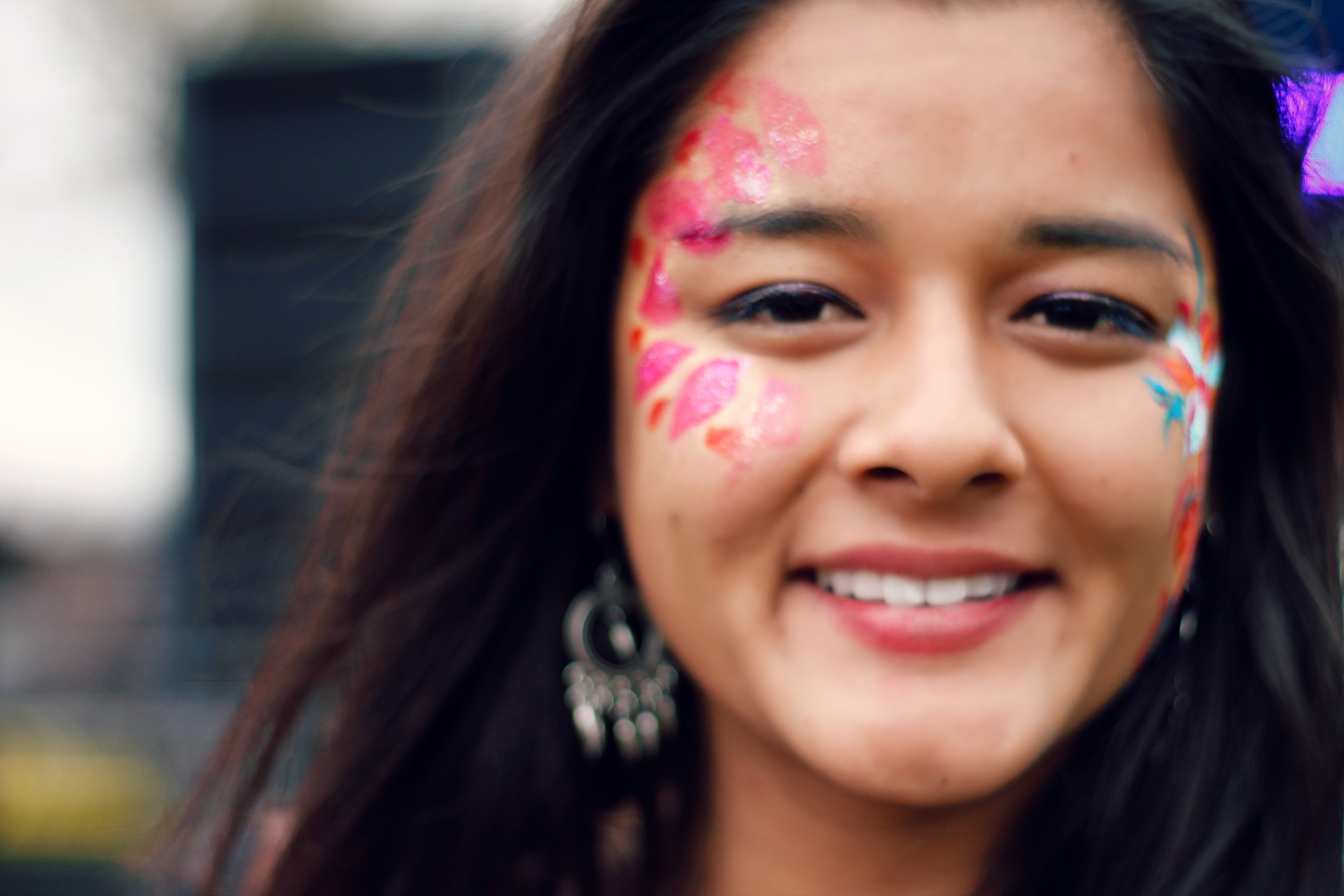 Four Colorado College students from Kathmandu, Nepal, are undertaking fundraising campaigns to raise money for immediate humanitarian relief efforts following the devastating earthquake in Nepal on April 25.
The families of Sidharth Moktan '15, Niyanta Khatri '17, Anubrat Prasai '17, and Abhushan Kadka '18 are all reported to be safe, but the students are devastated by the destruction in their homeland. The Nepalese students have undertaken various endeavors to raise money for and awareness about the situation in Nepal, and three initiatives currently are underway.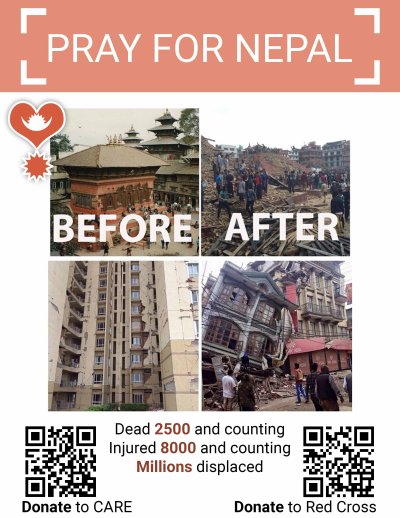 A photo gala of Nepali photos—before, during, and after the earthquake —will be on display from noon to 6 p.m. Friday, May 1 in the Worner Campus Center. Paintings, Nepali jewelry, and some photos also will be available for sale, with the proceeds being donated to the relief efforts in Nepal, and food being contributed by Little Nepal Restaurant on Eighth Street.
The students sent a plea to the campus community, identifying five fundraising campaigns that are assisting in Nepal, and asked recipients to read the organizations' descriptions and to consider donating. The ones they listed are:
UNICEF:
http://www.unicefusa.org/stories/devastating-earthquake-hits-nepal/24231
Red Cross:
http://www.redcross.org/news/article/Red-Cross-Responding-to-78-Magnitude-Earthquake-in-Nepal
Oxfam:
https://secure2.oxfamamerica.org/page/content/nepal_earthquake/
World Food Program:
https://give.wfp.org/5279/?step=donation&lead_source=2015-wfp-nepal-emergency&form_tag=2015-wfp-nepal-emergency
Women Entrepreneur Association of Nepal:
https://www.indiegogo.com/projects/rebuilding-nepal-immediate-relief-fund-15
While the first four organizations on the list compiled by the Nepalese students are household names, the fifth one might not be. Khatri's mother is the vice president of the Women Entrepreneur Association of Nepal (WEAN), and Khatri has set up a fund with Indiegogo to raise money. "I know there will be 100 percent transparency with my mother," she said. Khatri has a personal goal of raising $20,000 for her mother's nonprofit organization, and already the outpouring of support has been amazing, with more than half of that being raised in two days. Khatri notes, however, that as much as she would like donations for her mother's nonprofit, the first organizations should be a priority.
Prasai, who like Khatri is a sophomore, has been working with Soeren Walls '17, a computer science major, to develop a series of posters to put up around campus. The posters have QR codes, which can be used to make a donation to the Nepalese relief effort. They have also been working with Nepali students from other colleges in the United States to gather and share information, brainstorm ideas, and create a bigger impact overall.
Khatri notes that there is a constant assessment and reassessment of needs. "The first day it was shelter," said the mathematical economics major, who is considering a minor in global health. "Then food and water. Soon it will be health issues."
Although houses may still be standing, many Nepalese are wary of remaining indoors in the face of severe aftershocks; Khatri's family is living in a tent in the parking lot of a restaurant owned by her aunt. Ironically, Khatri's father, a cardiologist who spent a year working in Haiti with international aid efforts, returned to Kathmandu 10 days before the earthquake struck—with the tent.