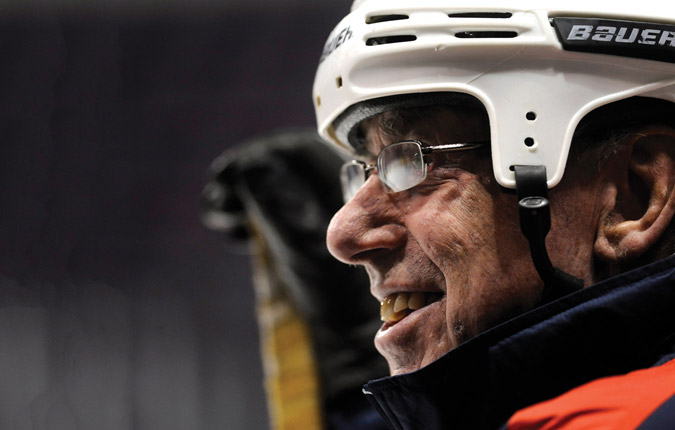 Jeff Sauer, former hockey player and head coach at Colorado College, passed away on Thursday, Feb. 2, at the age of 73.

Sauer played hockey for three seasons at CC and graduated in 1965. After spending six seasons as an assistant coach with the Tigers and the University of Wisconsin, he served as head coach at his alma mater from 1971-82. He led Colorado College to its first NCAA tournament appearance in 21 years in 1978. After tying for fifth place during the regular season, the Tigers upset both Minnesota and Denver in the WCHA playoffs. Sauer compiled a record of 166-226-11 in his 11 seasons in Colorado Springs.

Following a brief stint as the director of athletics at Colorado College, he was the head coach at Wisconsin from 1982-2002, leading the Badgers to the NCAA championship in 1983 and 1990.

Sauer was in his sixth season as the head coach of the U.S. National Sled Hockey Team in 2016-17. Since first taking the helm in 2011, Sauer guided Team USA to the gold medal at the 2012 International Paralympic Committee Ice Sledge Hockey World Championship and the 2014 Paralympic Games in Sochi, Russia.
"He just kept giving back and giving back long after he had finished with his career," says CC Hockey Coach Mike Haviland. "When I got the job here, he reached out to me and his passion for hockey, this school and this program was clear. We didn't just lose a great coach, we lost a great man."

Sauer, the WCHA Coach of the Year in 1972 and 1975, was inducted into the Colorado College Athletic Hall of Fame in 2007, the Colorado Springs Sports Hall of Fame in 2013, the U.S. Hockey Hall of Fame in 2014, and the University of Wisconsin Athletic Hall of Fame in 2016.
Sauer is survived by his wife, Jamie '65, and two children, Elizabeth '02 (Frederick) and Chip.
Colorado College plans to honor Sauer before the Feb. 11 home game against Denver. The CC Bulletin featured Sauer and the USA Sled Hockey Team in the April 2014 issue.